Crime
Local News
Hashem Abedi is sentenced to prison
Hashem Abedi is condemned to 55 years in prison because of the Manchester Arena attack.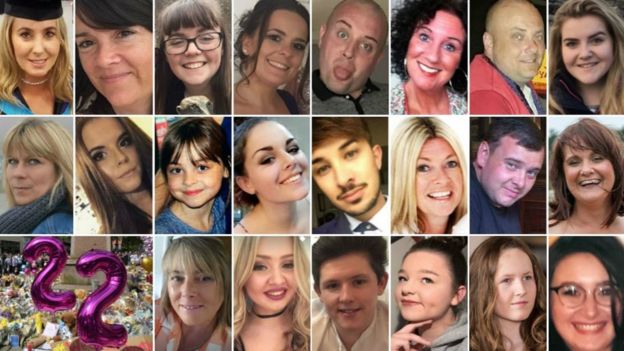 The brother of the Manchester Arena bomber has been condemned to 55 years in prison for killing 22 people.
Hashem Abedi,23, helped his sibling Salman, and they killed 22 men, women, and children. Moreover, there are hundreds more because of them.
The court convicted Hashem Abedi of murder because he was as guilty as his brother, who detonated the bomb at the Ariana Grande concert.
Mr. Justice Jeremy Baker told the court: "The stark reality is, these were atrocious crimes. Large in scale, deadly in intent, appalling in their consequences".
"The despair and desolation of the bereaved families have been palpable," he continued.
Figen Murrey, the mother of Martyn Hett, who died in the blast, said: "Abedi has now faced justice for his crimes."
"My life completely changed due to the horrific crimes spoken of today."
The parents of Liam Curry and Chloe Rutherford said that they had had their children ripped from them most horrifically, and they added Abedi was "an absolute coward" because of refusing to attend the court.
Abedi, who had traveled to Libya before the terror attack, was arrested after a while later, and he surrendered to Britain to bring him to justice.
The court found out that the siblings expended extremely energy on ordering and transporting materials for the terror attack.
Abedi was found guilty by the court on all charges, including attempted murder, and explosions.
After Abedi was arrested, Boris Johnson said: "The Manchester Arena attack was a horrifying and cowardly act of violence that targeted children and families,"
"Those who were taken from us will never be forgotten, nor will the spirit of the people of Manchester who came together to send a clear message to the entire world that terrorists will never prevail."
According to Andy Burnham, Mayor of Greater Manchester, this terror attack is 'pure evil.'
Parents burst into tears when they remember the moment their loved ones had died.
According to Jenny Hopkins from the Crown Prosecution Service, the attack is the "largest murder case in English legal history."