Crime
Local News
Greater Manchester Police worker was caught red-handed
P.... T.... was a former soldier and Greater Manchester Police worker, but her occupation could not stop him from guilt mind.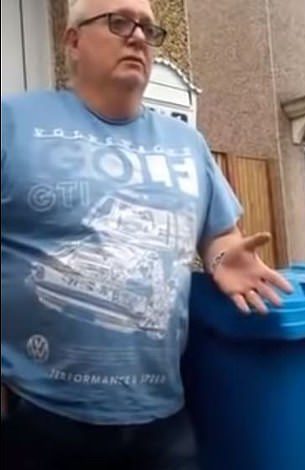 T…. tried to make a pitch for 13-year-old girls' abhorrently, and he said: "You will have to lie to your mummy. This is our little secret princess."
The perverted man P… T…., 63, was caught because he was trying to groom little girls for sex.
His wife and two children have disowned Thompson because his family busted him after talking to 13-year-old girls.
The man, who retired soldier and Greater Manchester Police, took a photo of his penis and then sent it to the little girl. He said: "You will have to lie to your mummy. This is our little secret princess."
He was put in prison by a police officer and a group of paedophile hunters after much effort on their part.
Thompson opened an account on the internet chatroom in October 2018 and represented oneself as a 13-year-old girl, and she was living in Dorset. He found her first victim here, and met 'Charlie', but there was one more thing. He had no idea that Charlie was a police officer.
Thompson asked her obscene questions and asked the girl to trust him. The man gave his email and sent the 'normal' pictures of himself because he did not want to scare her away.
'Charlie', the police offices, sent him nude pictures, T….. said: "F**k me plzzzz… I love your legs.", and he said he wanted to become her 'boyfriend'.
The court was informed about same behaviours in November 2019, he met ' Natalie' on the chat room again, but she was actually a 'paedophile hunter.'
He denied all charges and said: "I understood that the girls were not a little child due to the speed of typing. I know it."
T…'s wife has sued for a divorce, and she has been feeling shame for her husband.
T…. was sent to prison for three years and six months due to sexual activity with little children and paedophilia charges.
A spokeswoman warned families, who have children. Everyone is at home and children spend more time on the computer. Talk to your children and let them know if anything makes them feel uncomfortable to talk to you.