GMP
Greater Manchester Police supports Emergency Services Day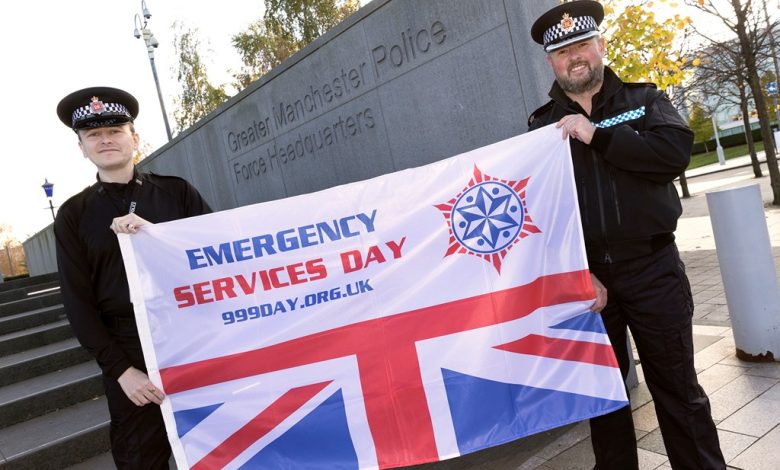 On Wednesday 19 October, Greater Manchester Police (GMP) will join people across the country in marking Emergency Services Day – a national event paying tribute to the thousands of people who work and volunteer across the emergency services and NHS.
The Government-backed annual event is usually celebrated on 9 September and begins at 9am (the 9th hour, of the 9th day, of the 9th month) – which is why it's also referred to as 999 Day. However, as Her Majesty Queen Elizabeth II passed away on 8 September, the date for 2022 was rescheduled due to national mourning and out of respect to the King.
Throughout the day, GMP will be paying tribute to our officers and recognising the exceptional work that they do on a day-to-day basis to support the people of Greater Manchester, by sharing stories across our social media channels of those that put their life at risk on the frontline, to all the staff and volunteers that do crucial work in the background.
999 Day also aims to promote emergency services charities and highlight the many different career and volunteer roles available – something which we'll also be highlighting during the day.
Assistant Chief Constable Scott Green, said: "Emergency Services Day gives us the opportunity to recognise and thank the thousands of people working and volunteering with emergency services.
"Please join us in observing a two-minute silence at 9am on Wednesday 19 October as we recognise the people who have lost their lives in the line of duty as well as everyone who works tirelessly to make a difference in their communities."
Tom Scholes-Fogg, Founder and Chief Executive of 999 Day, and a GMP officer, said: "Emergency Services Day firmly has its roots within Greater Manchester Police, so I am delighted GMP is supporting 999 Day again this year.
"999 Day is the nation's chance to show its support for the almost 2 million people who serve in the NHS and emergency services. From call handlers, porters, and admin staff to frontline first responders, those on the frontline could not do their jobs without those working behind the scenes."
Read about the successes, achievements, and advice from GMP and that of the national team on social media using the hashtag #999Day.
If you would like to become an emergency service hero yourself by working for or volunteering for GMP, go to the Careers or Join the Police sections of our website.