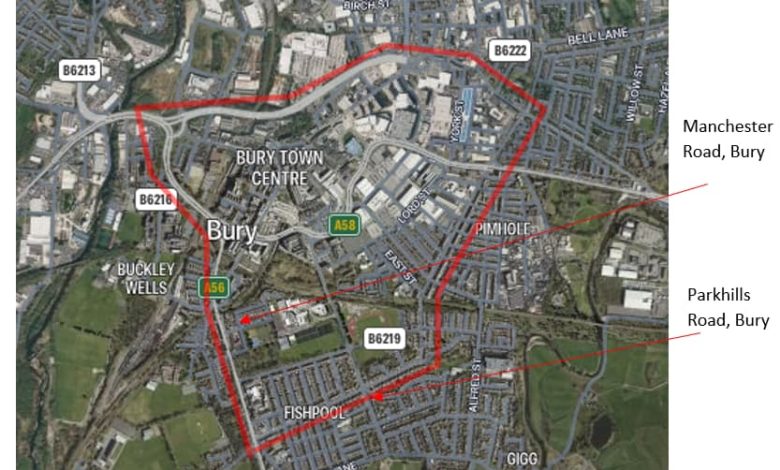 On the evening of the 28th of July 2023, Greater Manchester Police (GMP) sanctioned a section 60 authority encompassing the specified area of Bury, as indicated on the map below.
The powers granted under section 60 are derived from the 1994 Criminal Justice and Public Order Act and will be effective for a 24-hour period. The section 60 came into effect at 9:40 pm on the aforementioned Friday, 28th of July 2023, and is scheduled to conclude at 9:40 pm today, Saturday 29th July 2023.
This section 60 authorisation allows officers to exercise temporary extended powers to stop and search individuals within the designated area. The decision to implement these measures follows reports of a disturbance involving a group of males engaging in a fight with weapons in the vicinity of Park Hills Road in Bury.
As a result of the altercation, one male sustained injuries and was taken to the hospital. Fortunately, he has since been discharged. Meanwhile, another male has been apprehended on suspicion of assault and is presently in police custody for further questioning.
To ensure public safety and instil confidence, additional patrols have been deployed and will be present throughout the day and evening.
Anyone possessing relevant information or footage related to this incident, including CCTV, doorbell, or dashcam footage, is urged to promptly get in touch with GMP. Alternatively, individuals can make anonymous reports by contacting the independent charity Crimestoppers on 0800 555 111.