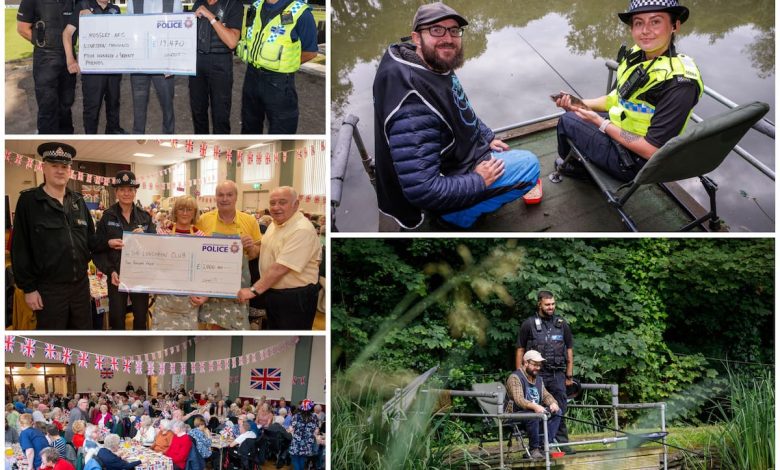 The funds were made available through the Asset Recovery Incentivisation Scheme (ARIS), where money and assets confiscated from criminals are redistributed to police forces. Community groups and non-profits were invited to apply for grants of up to £20,000 to support 12 months' worth of activities.
Among the recipients, Mossley FC received £19,470 to create a community hub/container on the site of their football club. The hub will serve as a space for local youth to gather, an autism sensory room, Andyman's Club, a mental health space, ASB diversion meetings, a neighborhood policing meeting area, and learning events for youth football teams. It will also be open to other local community groups.
The Luncheon Club, meeting at Denton Festival Hall, was granted £2,000 to encourage more elderly members of Tameside to join their gatherings, enjoy meals, and socialize with others. The ARIS funding allows them to host regular events and provide nutritious meals to combat loneliness and isolation among older individuals.
The No More Knives Tour received £18,000 to deliver performances to over 14,500 young people across secondary schools and higher education establishments in the Tameside Metropolitan Borough. The aim of the tour is to educate young people about the risks associated with carrying knives and to help them make informed choices for their future.
Tackling Minds, a Manchester-based community interest company that uses fishing to help those suffering from mental health issues, received £17,250 to support their mission of providing mental health solutions and care to those in need.
Hyde Little Theatre was awarded £11,244, which will be utilized for a CCTV upgrade, signage, equipment, and property maintenance, ensuring the continuity of this valuable community group in Hyde.
Prime Active Communities received £14,200 to fund youth workers patrolling areas in Hyde and Hattersley known for anti-social behavior. The funds will be used to educate and engage youngsters in various activities to build their confidence and foster an inclusive environment.
In total, the proceeds of crime have provided £82,164 in support to the Tameside community, empowering these organizations to make a positive impact and create safer and more vibrant neighborhoods.