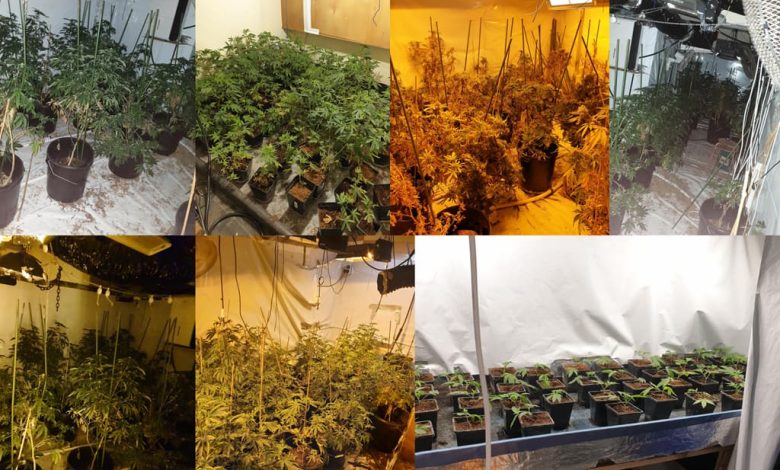 Officers conducted a search of the property and discovered 240 cannabis plants and thousands of pounds worth of cultivation equipment – all consistent with a drugs operation.
The property was made safe by officers and utility companies, and a total of £400,000 worth of cannabis plants and equipment was seized from the property and destroyed.
No-one was present at the scene and no arrests have been made so far, however there are ongoing enquiries to locate the suspects those involved in this illegal activity.
Inspector Steve Corless of Salford Northwest Neighbourhood Team said: "This warrant is an excellent result for our neighbourhood team and is all part of our fight to remove dangerous and illegal substances from our streets.
"We are committed to protecting the public from these harmful substances and stop drugs operations from running in our communities.
"Our team are continually acting upon intelligence that we source, and that the public provide to us, with this information are we able to execute warrants and provide community reassurance, our officers are working flat out to keep the community safe."
If you feel that there are criminal activities taking place in your neighbourhood, then please dial 101 or speak with us via the Live Chat function on the website, www.gmp.police.uk.
Information can also be shared anonymously via the independent charity Crimestoppers, by calling 0800 555 111.
Alternatively, members of the community can engage via 'Bee in the Loop', which is a direct line to the neighbourhood policing team in each district within Greater Manchester.