Crime
GMP launches new operation to tackle neighbourhood crime across Greater Manchester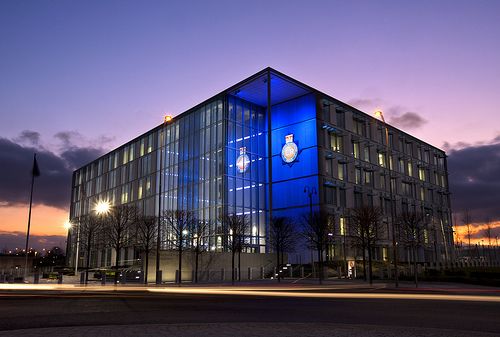 Greater Manchester Police have launched a new operation to tackle the crimes that mean the most to the people in our communities.
Operation Acquire is a proactive operation that specifically focusses on neighbourhood crime force-wide. Each district in Greater Manchester has their own dedicated team of officers that proactively seek and arrest criminals.
Neighbourhood Crime consists of vehicle related theft, domestic burglary, theft from the person (including pickpocketing) and robbery of personal property. These crimes are some of the most impactive to individuals and their communities.
Last week, (Thursday 17 November), officers from across the Force tackled community issues such as road safety, trading standards, licensing, crime, disorder, vulnerability, visited vulnerable premises and arrested offenders who are responsible for the above crime types, this activity took place in districts across Greater Manchester.
GMP are working to prevent and reduce all types of neighbourhood crime. Our officers have done this by talking to the communities and given out leaflets which suggest ways of how to keep yourself and your belongings safe this season.
Chief Superintendent Emily Higham, force lead for neighbourhood crime, said: "It is imperative that every victim and the communities across Greater Manchester are left assured by our response to this type of crime.
"We are committed to tackling the crimes that affects our communities the most and will make arrests and bring those who have offended to justice.
"Operation Acquire allows us to dedicate officers and staff to hotspot areas on days of actions across the month to proactively conduct warrants and arrest offenders. The teams have been dropping leaflets with crime prevention advice to protect yourself and your home in darker nights.
"We urge the public to take some extra time around your own crime prevention – make sure values and Christmas presents are out of sight when you lock your car, if you are going away over the festive period make sure you put your lights on timers and let your family and trusted neighbours know you are away. Don't give burglars a window of opportunity – close and lock windows when you're not in.
"I would urge members of the public to promote and join a Neighbourhood watch scheme in your area, visit www.ourwatch.org.uk to sign up. If you have any intelligence, however small you think that is, please contact us or inform crimestoppers on 0800 555 1111."
Report using the LiveChat facility on the website or by calling 101. Always call 999 in an emergency.