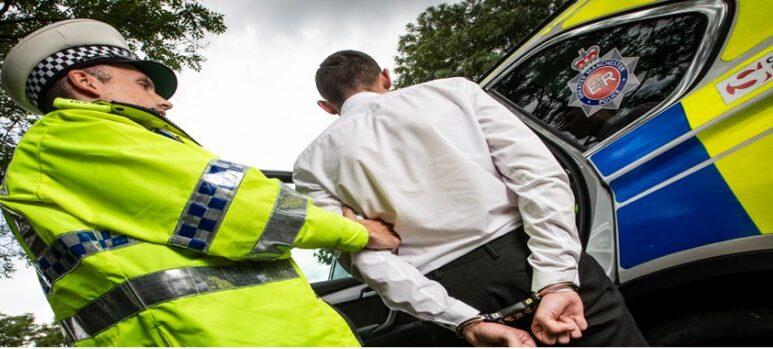 Oldham's Complex Safeguarding Unit fights, prevents, and reduces child sexual exploitation (CSE) and child criminal exploitation (CCE).
Police officers and staff, supported by colleagues from partner agencies, are currently working with approximately 65 young people. During the summer holidays alone, the team secured charges against three individuals, with two resulting in conviction.
Sergeant Andrew Barrett said: "Fighting child exploitation is our number one priority and it is of utmost importance to both Oldham and the force as a whole. We also understand how our communities feel about these issues but can reassure members of the public that we are committed to solving these crimes and delivering outstanding service to victims.
"Our investigations sometimes take longer than those into other types of crime. This is due to the complexity and to ensure that every piece of potential evidence is presented to the Crown Prosecution Service and courts to secure the best possible outcomes in terms of both convictions and sentences.
"As well as bringing offenders to face justice, the Complex Safeguarding Unit focuses on building positive working relationships with victims and young people who are at risk of child exploitation to support them into adulthood and positive futures. At every step of the way, we are invaluably supported by partner agencies and support services.
"We know reporting crimes to the police can be daunting, especially for young victims. We encourage them to come forward and can reassure them that they will be listened to and supported."
Gerard Jones, Managing Director for Children's and Young People services at Oldham Council, said: "There's nothing more important than protecting children from harm. The work the Complex Safeguarding Unit do is vital in our efforts to make sure Oldham is a safe place for young people to grow up in.
"We know that the cases the Unit takes on can often be complicated and require a lot of dedicated time and resource to properly understand. That's why it's so important that we commit ourselves to this partnership so we can ensure children with complex cases get the attention and care they deserve.
"Our social work teams are here to support any young people who are being subjected to abuse. So please if you are in this situation do reach out and speak to us as you will be believed and we will help."
Spot the signs of child exploitation: Going missing for periods of time or regularly returning home late; skipping school or being disruptive in class; appearing with unexplained gifts or possessions that can't be accounted for; experiencing health problems that may indicate a sexually transmitted infection; having mood swings and changes in temperament; using drugs and/or alcohol; displaying inappropriate sexualised behaviour, such as over-familiarity with strangers, dressing in a sexualised manner or sending sexualised images by mobile phone ("sexting"); increasing their screen time or showing unusual use of online platforms, such as websites, social media, apps or games; they may also show signs of unexplained physical harm, such as bruising and cigarette burns.
Greater Manchester Police can be contacted via gmp.police.uk or 101. In an emergency, always dial 999. Information about crime can also be shared anonymously via the independent charity – Crimestoppers on 0800 555 111.
The Multi-Agency Safeguarding Hub (MASH) is Oldham's first point of contact for safeguarding referrals to protect children, young people or adults from harm, abuse or neglect. They are available to speak to on 0161 770 7777
If you or someone you know has been raped or sexually assaulted, we encourage you not to suffer in silence and report it to the police, or a support agency so you can get the help and support available.
– Saint Mary's Sexual Assault Referral Centre, Manchester provides a comprehensive and co-ordinated response to men, women and children who live or have been sexually assaulted within Greater Manchester. They offer forensic medical examinations, practical and emotional support as well as a counselling service for all ages. Services are available on a 24-hour basis and can be accessed by calling 0161 276 6515.
– Greater Manchester Rape Crisis is a confidential information, support and counselling service run by women for women over 18 who have been raped or sexually abused at any time in their lives. Call on 0161 273 4500.
– Survivors Manchester provides specialist trauma informed support to male victims in Greater Manchester who have experienced sexual abuse, rape or sexual exploitation. Call 0161 236 2182.