Police
GMP celebrates five years of CECAS team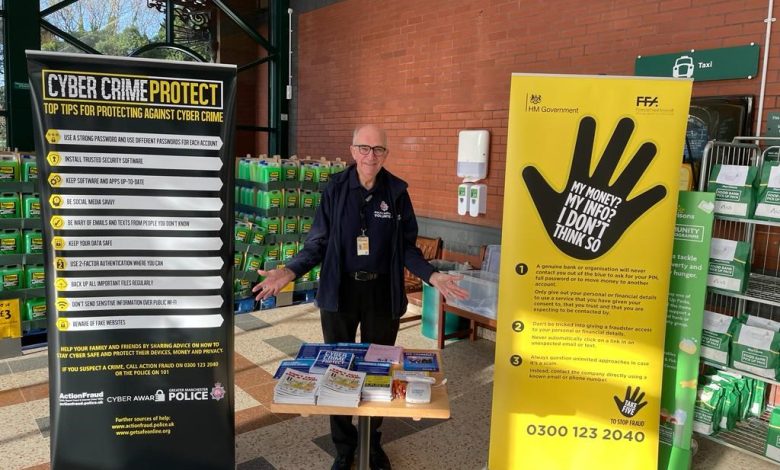 November 2022 marks five years since GMP set up the Cyber and Economic Crime Awareness Service (CECAS) and in that time, they have supported 100% of the victims that have been referred to them through fraud prevention and protection advice in the last 12 months and are continuing to work diligently to carry on reaching this target.
The service was initially piloted in GMP with the view of rolling out regionally and works closely with Action Fraud, National Economic Crime Victim Care Unit (NECVCVU), the banking sector and third-party support agencies to provide advice and support to vulnerable victims of fraud as well as those identified as potential future victims.
Every single day within Greater Manchester, the CECAS team and volunteers contact victims by telephone and provide fraud prevention materials through social media and community events.
The team also helps to prevent victimisation of further crimes while offering an enhanced level of victim care, including volunteer visits and working to understand the root causes of those who feel lovely and isolated.
Superintendent Estelle Mathieson of GMP's Economic Crime Unit says: "85% of all fraud is preventable with suitable protect advice. We want to ensure that our communities are equipped with the knowledge and information they need to help protect them from this crime, especially in this time of austerity.
"The work that the CECAS team have achieved over the past five years is incredible but we still have a way to go. Cyber criminals are constantly working on new ways to defraud vulnerable people but this just means we need to continue to be there to support our victims and stop these types of crimes happening within Greater Manchester."
To help reach victims the 'Scambusters' volunteers group was also created the following year (November 2018) to run alongside the CECAS team – five volunteers are out and about across the city-region engaging with communities in a bid to keep them safe.
The 'Scambusters' volunteers are a wide range of ages and were recruited for their knowledge and life skills, and now work closely with victims via a number of channels, including public events to raise awareness of online fraud and giving tips on how to protect yourself from becoming a victim.
Today (Monday 7 November) marks the start of TalkMoneyWeek where GMP will be providing fraud support to help our communities. This winter, the CECAS team are also taking part in a number of events to support victims of fraud and provide prevention messaging on the latest scams with themes such as Cost of Living and Energy.
Thanks to Morrisons supermarkets, the teams will be setting up to help shoppers and give out advice with dates and locations listed below:
Tuesday 15 November 2022- Irwell Place, Eccles
Thursday 17 November 2022 – Stanley Road, Whitefield
Wednesday 30 November 2022 – Black Horse Street, Bolton
Thursday 1 December 2022 – Ashton Old Road, Openshaw
Wednesday 7 December 2022 – Saxon Street, Denton
Thursday 8 December 2022 – Sale Way, Leigh