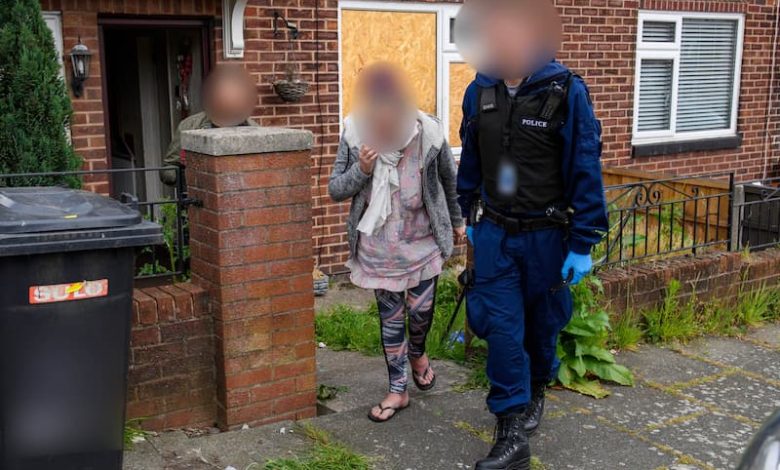 In the last 12 months, Wigan Neighbourhood Officers have supported the Community Resilience Team of Wigan Council in securing closure orders for 39 properties across the borough which were being used anti-socially and impacting on the community, most commonly for drug related activities.
To date, this is the highest number of closure orders against properties across the whole of Greater Manchester in a year.
For communities this means they can rest assured that the anti-social behaviour is being tackled and feel confident that police and partners are taking their concerns seriously, clamping down on the criminality that is directly impacting them.
With closure orders, a property will remain closed for 3 months, although the Council can apply for a further 3-month extension if they are concerned that the crime, nuisance and disorder will continue.
But the action doesn't stop there. Of the 39 properties which have been closed, three have been repossessed through the Courts meaning the troublesome tenants cannot return, with an additional six addresses pending Court hearings for possession.
This is another tool used by the recently launched Place and Community Safety partnership – a multi-agency partnership established to tackle the organised criminal networks across Wigan and Leigh.
Op Portlock 15.jpg
Superintendent Ian Jones from GMP Wigan district said: "A lot of these properties are being exploited by gangs and used as drugs dens, which in turn attracts more criminality, and causes serious harm to our communities. Working with our partners, we are committed to ensuring Wigan is utterly hostile to criminal gangs.
"Our communities tell us that the anti-social behaviour linked to these properties is adversely affecting their ability to live their lives and feel safe in their homes. This feedback is really important to us, and I hope these closure orders send a clear message that we will listen – and we will act."
Councillor Dane Anderton, portfolio holder for police, crime and civil contingencies said: "Through the Place and Community Safety partnership, we are proud to work alongside GMP. The enforcement of closure orders illustrates our firm stance against those who breach regulations and cause unnecessary and unfair distress to other residents.
"We encourage residents to report anti-social behaviour so we can take action to address those concerns,