Wigan
Garden plans take root at the heart of Haigh Hall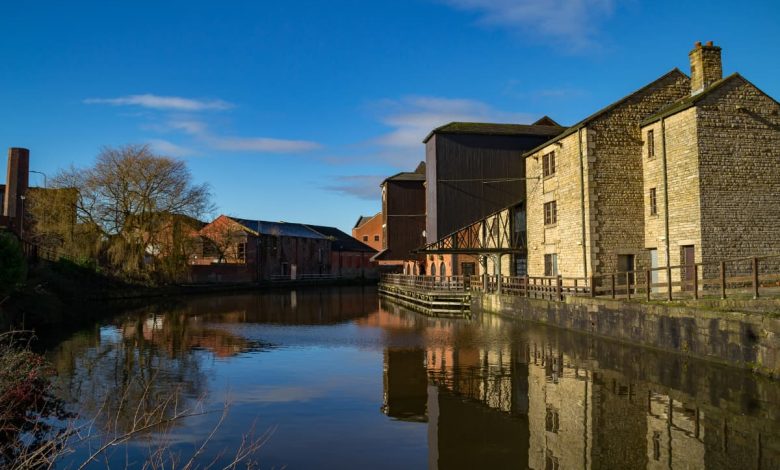 Plans for a landscape garden inspired by Wigan's history and the climate emergency have been announced at the heart of Haigh Hall.
'Amphitheatre for a Tree' is rooted in symbolism, nature and community, with layered seating surrounding a symbolic rowan tree set to amplify breathtaking views across the town.
Funded by Wigan Council and Arts Council England , the garden is a collaboration between Wigan-based multi-award-winning garden designer, Michael John McGarr and artists Al and Al.
AL and AL, creative directors of Haigh Hall, said: "This is the first new formal garden cultivated at Haigh Hall for over a century. We're thrilled to have secured the funding from Arts Council England to create a beautiful new garden for all the community to enjoy.
"It has been an honour to collaborate with Wigan-born landscape designer Michael John McGarr. We have cherished memories of visiting Haigh during our childhood, so we are really excited this garden begins a new chapter in the extraordinary history and heritage of the estate."
Michael John McGarr, a trained ecologist and landscape designer with over 20 years of experience, added: "As someone who grew up in Wigan, it's an absolute privilege to be able to contribute to the next phase of Haigh Hall's journey through the creation of the Amphitheatre for a Tree garden.
"The garden will become a social point for people to meet in and will demonstrate how gardens can alleviate the effects of a changing climate and benefit carbon neutrality targets, which against the backdrop of a climate emergency is incredibly important."
The inspiration behind the garden was an 18th century painting of Sir Roger and Lady Bradshaigh at Haigh Hall which illustrated formal gardens and beautiful landscaped stepped lawns with amazing views.
The focal point of the garden is a Crown sculpture protecting a newly planted rowan tree which features on Wigan's coat of arms.
Councillor Chris Ready, cabinet member for communities at Wigan Council, said: "We're incredibly excited about Amphitheatre for a Tree and its design will really become a place for the whole community to come together.
"It'll become a versatile space that can be used simply for time out from a walk, as an outdoor wedding ceremony location or a cultural performance space for poetry readings, local bands and theatre.
"I'm really glad that talented local people like Michael and Al and Al are going to be leading on this fabulous community project."
The garden seeks to enhance the significance of the conservation area with the garden inspired by Haigh's magnificent horticultural past, with preparations underway including an archaeological dig supported by Wigan Archaeological Society.
Jen Cleary, director North at Arts Council England, added: "It is fantastic to see these ambitious plans to establish a world class sculpture park in the grounds of Haigh Hall as part of the transformation of the hall into a cultural visitor destination.
"I'm pleased that we have awarded £85,000 from our National Lottery Project Grants programme towards this exciting project, developed and delivered in partnership with local communities and artists, and creating a new focal point for future performances and events in the grounds of Haigh Hall."
Work to reimagine horticulture on the Haigh estate is taking pace, including through the appointment of a head of horticulture Dr Sylvia Travers and the creation of new specialist apprenticeships with Wigan and Leigh College.
The announcement was made as the £39m restoration and transformation of Haigh Hall continues.
Funded by a successful Level Up bid, the five-floor Georgian Hall will become a beacon of the arts for the North, showcasing the Theodore Major art collection, with a restaurant and gallery café set to serve the high-quality produce Dr Travers and her team cultivates.
Amphitheatre for a Tree is expected to open next year with a community event.