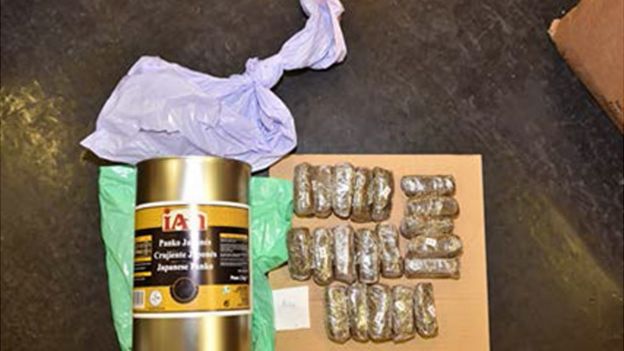 Four men have been arrested because of hashish smuggling that is hidden in the breadcrumb.
Daniel Gore, 41-year-old, Javid Ahmet, 49-year-old, John Arnold, 56-year-old, Scoot Hoolighan, 36, were found with 110 kg of cannabis while they were traveling between London and Manchester.
The police officers fount the cannabis in breadcrumbs labeled 'Panko' on a van in 2018 February.
From Prestwich, Daniel Gore has been condemned to 5 years in prison due to the fact that he imports and supplies class B drugs.
Hoolighan, from Whitefield, has been condemned to three years and nine months for conspiring to supply class B drugs. Arnold and Ahmed, from Whitefiled and Stockport, have been condemned to 2 years because of the same charge.
According to investigators, two more men have been on the run, and they are receiving support by an Albanian crime group based in Spain.
Operations manager for the NCANigel Coles said: "We have prevented the successful importation of a sizeable amount of cannabis, preventing those involved from selling in the UK, and ensuring they were brought to account."
"The profits made from illegal drugs are often reinvested into other forms of serious and organized crime, fuelling violence and exploitation."