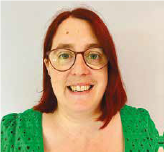 The University of Manchester's annual Foundation Day celebrations took place today (October 18) with a number of honorary graduates recognised for their outstanding contributions to society.
Celebrated every October, Foundation Day marks the coming together of the Victoria University of Manchester and The University of Manchester Institute of Science and Technology (UMIST) in 2004.
Next year will see the University's 200th anniversary. The bicentenary represents a significant milestone for the University, and the chance to both reflect and look ahead.
Giving the annual Foundation Day address President and Vice-Chancellor, Professor Dame Nancy Rothwell said: "I want to begin by thanking our staff, students, alumni and partners for all you have contributed to the University this year. Your outstanding efforts and commitment have been integral in delivering our many successes and helping to overcome the obstacles we have faced.
"We have seen many successes in the last 12 months and despite facing some ongoing and new and unexpected challenges, we continue to make good progress against the goals outlined in Our future, the University's strategic plan.
"In June, we were awarded the number one spot in the UK and Europe and second in the world in the Times Higher Education Impact Rankings. This fantastic result secures our status as the only university globally to have consistently ranked within the top ten and is testament to our ongoing commitment to social responsibility, one of the University's three core goals."
This year's celebration saw Deborah Gold deliver the annual Foundation Day lecture with Honorary Degrees given to Sir Kevin Leeson, Emerita Professor Catherine Hall and Deborah Gold.
This year's lecture explored the ways HIV changed over past decades, with a focus on the factors contributing to the virtuous circle of HIV prevention that meant England has the potential to end new HIV transmissions by 2030. The discussion also addressed barriers, including stigma, inequality, disinvestment in public health, and the fragmentation of the public health system, which undermine the health economics logic for investing in prevention.
2023's Honorary Graduates:
Deborah Gold is CEO of the National AIDS Trust (NAT) an organisation that works to improve both clinical treatment and national policy as it relates to HIV and AIDS. In 2016, Debbie challenged the NHS through the courts, ultimately going to the Court of Appeal for a judicial review, to have Pre-Exposure Prophylaxis (PrEP) made available to at risk groups outside of London, with Manchester being a primary beneficiary.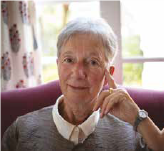 Professor Catherine Hall FBA is a world-leading authority on the history of empire, slavery, gender and class, with particular reference to 19th-century Britain. She is also the leading force behind the Legacies of British Slave-Ownership project, which with its associated searchable database has gained international attention and resulted in a prize-winning documentary.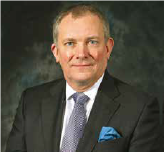 A distinguished UMIST graduate, Sir Kevin Leeson's career delivered an outstanding contribution to the prestige and capability of UK aerospace, driving strategy and growth. For over 30 years, he has been active in charitable endeavours. He led an RAF Charity for 7 years (https://airtattoo.com) which became a leader in youth STEM programmes, stimulating many thousands of young people's interest in aerospace and providing educational funding for the disadvantaged.