Wigan
Football hubs ready for next generation of superstars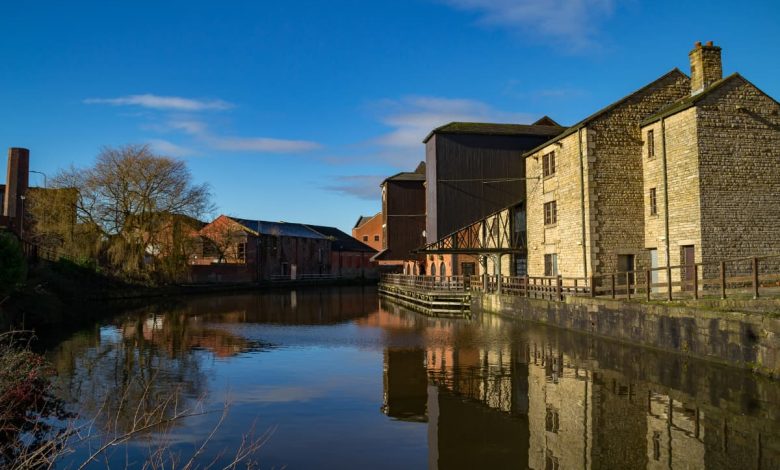 Kick-off has arrived for Wigan Borough's new football hubs, providing top-class facilities for local communities and grassroots teams.
Following investment of more than £5m from Wigan Council and a £7.6m grant from the Football Foundation, the two facilities – at Laithwaite Park, Wigan, and Williams Fosters, Ince – are now open to the public.
The site in Ince includes the Ella Toone pitch, unveiled by the local hero Lioness and Manchester United star earlier this year.
And with all the pre-match waiting now over, representatives from Wigan Council and the sites' operators Leisure United were given a tour of Laithwaite Park's facilities this week.
Councillor Nazia Rehman, cabinet member for resources, finance and transformation, said: "We're delighted to see these amazing new hubs now open to our communities as the excitement has been building for us ever since we gave the green light to this project.
"These state-of-the-art pitches and facilities will make a massive impact for sport, health and wellbeing in our borough and we're proud of our investment and partnership work with the Football Foundation."
There will be five full-size floodlit 3G football turf pitches across the two sites along with changing rooms, meaning football can be played all-year round.
A community café and meeting room facilities are also available.
Councillor Chris Ready, cabinet member for communities, said: "The football hubs will be a focal point for a local communities and organisations, providing wide-ranging benefits and a lasting impact.
"We have a strong sporting tradition here in Wigan Borough across many sports so investing in our next generation of sporting superstars is a key priority for us."
The Football Foundation is the Premier League, The FA and Government's charity, delivering outstanding grassroots facilities.
The Football Hubs programme provides high-quality, affordable and sustainable multi-pitch hubs.
The hubs will be operated by charitable trust Leisure United.
Dean Hogan, director of operations, said: "Good quality facilities like these in Wigan can have a transformative impact on people's physical and mental wellbeing and bringing people together to strengthen local communities.
"We have already welcomed many of the community and look forward to welcoming many more now we are open."