Oldham
Flying the Peace flag from Oldham Civic Centre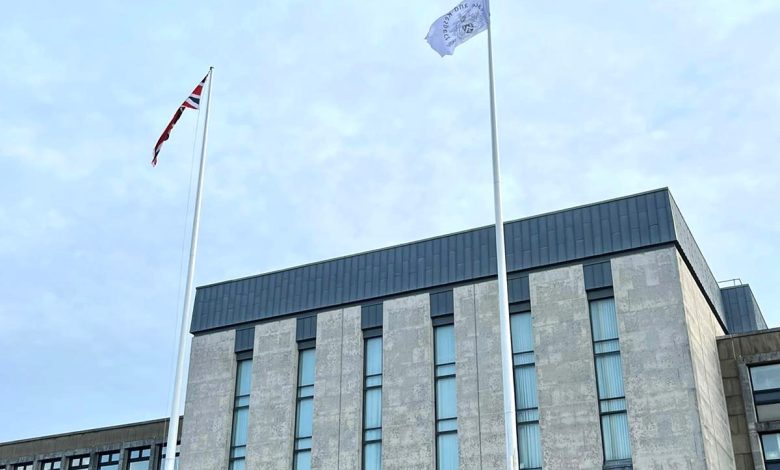 This week we are flying the Peace flag from Oldham Civic Centre, in solidarity with all those affected by the horrific events in Israel.
Councillor Arooj Shah, Leader of Oldham Council, said: "Nobody can watch or hear about the violence that was inflicted on the people of Israel without being horrified. Such acts of violence against innocent people from all sides should absolutely be condemned. Our thoughts are with all those affected by these terrible events.
"My greatest hope is that a way forward can be found so that everyone in the region can live in peace alongside each other, with a sense of security and without fear of violence.  
"This week Oldham Council will be flying the borough's Peace Flag in recognition of the impact of terrorism and war on communities across the world."
The Peace Flag is flown each year to observe the International Day of Peace on 21 September. It is also flown on other occasions to be determined by the Chief Executive, in consultation with the Leader of the Council.