Bolton
Exciting Lineup of Delectable Traders Unveiled for Bolton Food and Drink Festival 2023
Get ready to tantalize your taste buds as the much-anticipated Bolton Food and Drink Festival marks its 18th birthday with a spectacular array of over 170 traders.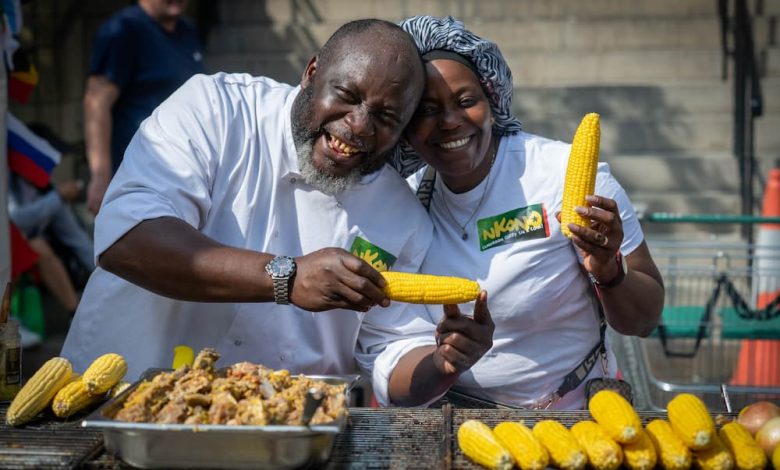 This year, the festival promises an unforgettable culinary journey, drawing in visitors from near and far to Bolton town centre over the August bank holiday weekend. The festival grounds span Victoria Square, Le Mans Crescent, Oxford Street, Market Street, Deansgate, and Newport Street, offering a smorgasbord of delectable delights.
From mouthwatering sweet indulgences to globally inspired hot dishes, unique beverages, artisan baked goods, and an array of exquisite handmade gifts such as jewellery, arts and crafts, and luxury pampering products, there's a treat for everyone.
But that's not all! The festival's diverse offerings extend to cater to all dietary preferences, including gluten-free, vegan, halal, kosher, organic, and vegetarian options, along with a range of healthy food choices.
Exploring the Market Highlights
Embark on your culinary adventure on Newport Street, where you can transport your taste buds to Turkey with a visit to Istanbul's Kitchen, savor the rich flavors of Italy at the renowned Franca's, or indulge in a juicy burger from What's Your Beef.
For those seeking local delights, indulge in scrumptious scones from Signature Scones, and enhance your outdoor space with handcrafted garden furniture from Charles Taylor Trading, complemented by charming flowerpots from Kiec Garden Products.
Victoria Square offers a global gastronomic journey, featuring Spanish paella and Polish BBQ from Dobra Kitchen, a visit to Greek Street Food, Halloumination, Thai 2 Go, and a satisfying finale with Chinese cuisine from the festival favorite, Little China Noodle Bar.
Food enthusiasts can also discover a treasure trove of cheese, sauces, pickles, and chutneys at The Great British Cheese Co, savor handmade vintage cordials from Mr Fitzpatrick's, and indulge their sweet tooth with an array of cakes, brownies, and cheesecakes at Vegan Infinity.
As you wander the vibrant festival, you'll encounter enticing aromas and flavors from Turkey, India, Asia, Africa, and the Caribbean. Seating areas beckon, inviting you to relish your culinary finds.
Oxford Street boasts festival partner Carrs Pasties, showcasing an array of locally baked delights, including the innovative More Cheese, Ham, and Chilli Jam Pasty. Flavour Art Coffee presents 28 varieties of coffee beans, expertly paired with delectable treats from Bella's Bakes. Your four-legged companions are not forgotten, with Millie & Ruby's Dog Bakery offering treats for furry friends.
The lively Reminisce Beverage Bus beckons for a refreshing interlude, offering a range of beers, ciders, and sparkling indulgences.
Meandering to Deansgate, uncover a world of spirits and liqueurs at The Bolton Gin Company, delight in olives, oils, and vinegars at the Gift of Oil, and succumb to the allure of scrumptious fudge from the Fudge Factory.
Reflecting on the festivities, Councillor Colin MacAlister shares, "In Bolton, we celebrate diversity and strive to bring different cultures into the town so it's great to see offerings from all over the world for people to try on their doorstep."
For those seeking more substantial fare, Wrap Ninjas, Acapulco, and Portu St Food offer hot food options, while The Wilde Bakery beckons with mouthwatering flapjacks. Refreshing beverages abound at Movers & Shakers Mobile Cocktail Co, where you can unwind and relish the bustling ambiance.
Market Street is a haven for on-the-go foodies, boasting Roly Poly's pulled pork, Jason Jamie's Oriental Charcoal Grill's grilled chicken, and the ever-popular Chipstix offering spiral potatoes on a stick.
After a delightful day of exploration, festival bars await, offering an oasis to sit back, relax, and enjoy live music performances from over 60 acts. The Festival Music Stage and Bar await at Le Mans Crescent, while the Acoustic Bar graces Victoria Square. The Reminisce Beverage Bus adds its vibrant touch to Oxford Street, and Movers & Shakers Mobile Cocktail Co takes center stage on Deansgate.
Market stalls welcome visitors daily from 10 am to 6 pm (until 5 pm on Monday), while live music and bars beckon from 11 am to 10 pm (6 pm on Monday).
For those seeking a touch of indulgence, the opulent Albert Bar presents the Bottomless Brunch experience, complete with a sumptuous menu and an hour and a half of unlimited select cocktails and prosecco.
And what's a festival without a wristband? Secure yours for just £1 and be entered into a prize draw for a brand-new Samsung tablet. Children can also delight in branded aprons to embrace the joys of culinary creativity.
Get ready to savour a cornucopia of flavours, embark on an epicurean journey, and celebrate the rich tapestry of tastes at the Bolton Food and Drink Festival 2023.