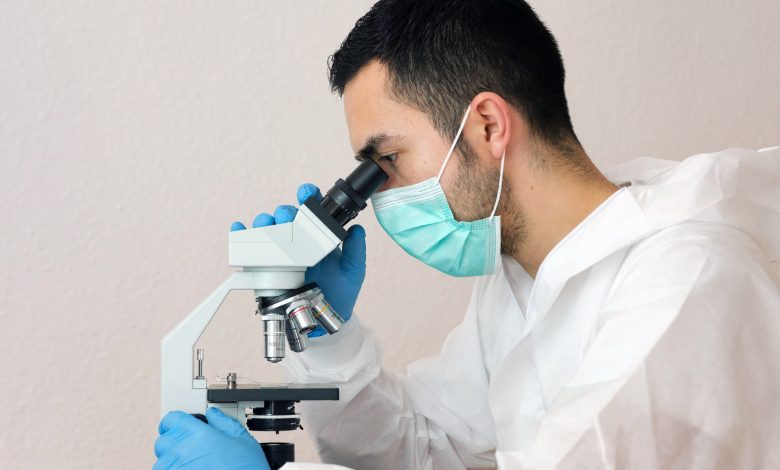 According to the graph's outline, there is much more increase in Trafford, Manchester, Oldham, Salford, Stockport, and Tameside since the middle of July.
The statistical figures show that most of the new cases are among young people, so they are more affected than others.
One hundred nineteen new positive cases are recorded in Oldham within the week up to July 25.
The rise in cases can be seen in central and western boroughs, and there are many more new cases among young people, especially between 20-40 years old.
The upsurge led to more stringent restrictions after the easing of lockdown measures.
Like Oldham, Trafford has shown the same view. Trafford's health bosses have applied to urgent action for the new virus cases.
Now, more people want to take the COVID-19 test in Trafford, and people aged 17-23-year-old is half of all new cases.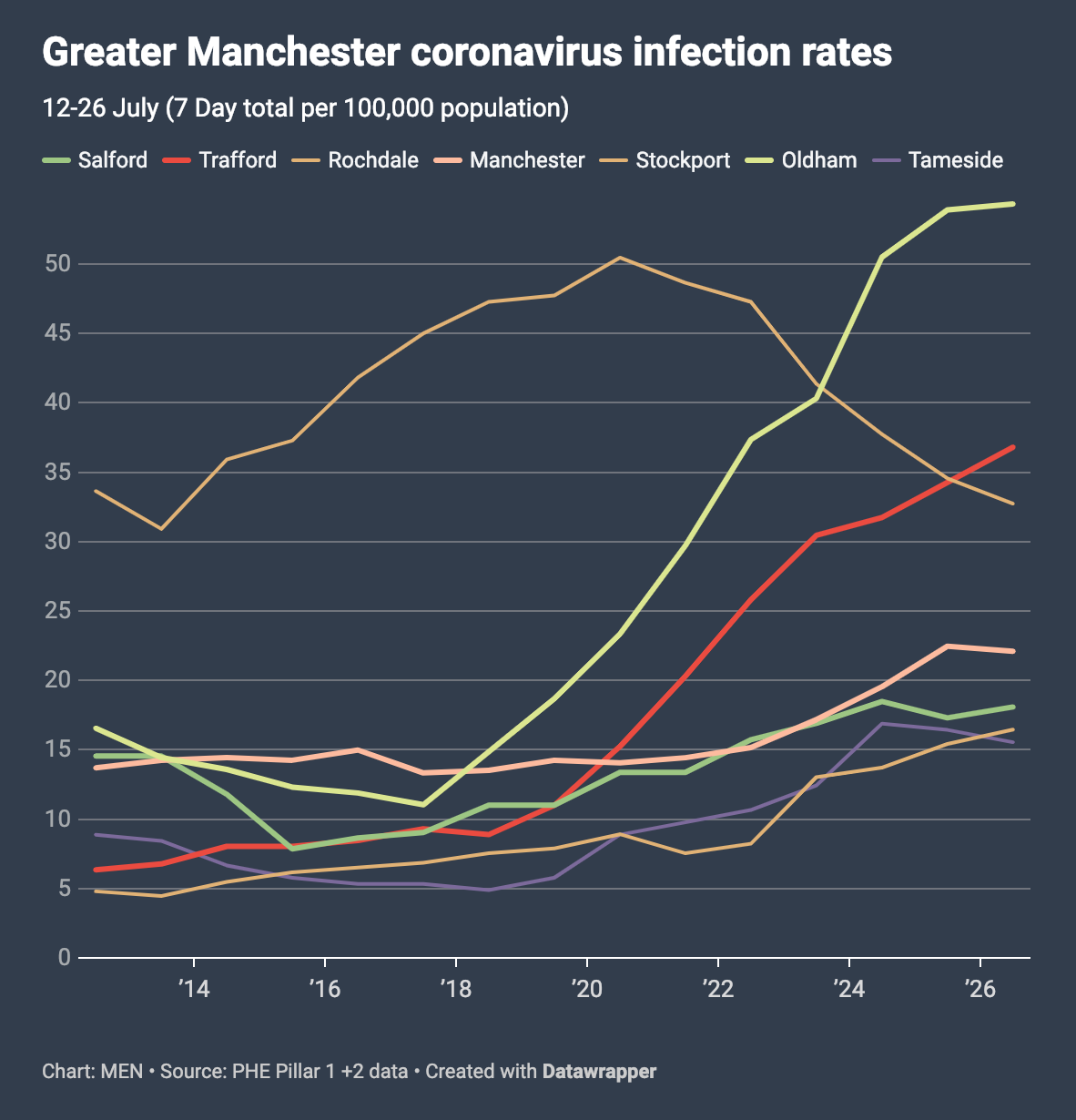 Public Health bosses say that they are not sure what has caused the spike, but there is more increase among young people.
University Academy 92 in Old Trafford has set up a mobile testing unit to respond to the trend.
Like other boroughs, new COVID-19 cases have been recorded by Stockport, the number of young people positive tests is alarming.
On the other side, unlike Oldom, Stockport's infection rate has the lowest in Greater Manchester since Andy Burnham began giving weekly updates.
But the council says that the infection rate in Stockport is 'well below' many other areas, but there has been a noticeable rise in the number of cases within the 18 to 25 age group.
Public health bosses accept that, unfortunately, this is a 'growing concern' although it does not appear to be limited to any particular district or neighborhood.
When the size of the population is adjusted, Oldham and Trafford have the highest positive test as the areas of Greater Manchester, now. On the other side, there are fewer increases in Bolton, Bury, and Wigan when compared with other boroughs.