Rochdale
Entry deadline approaches for big Rochdale run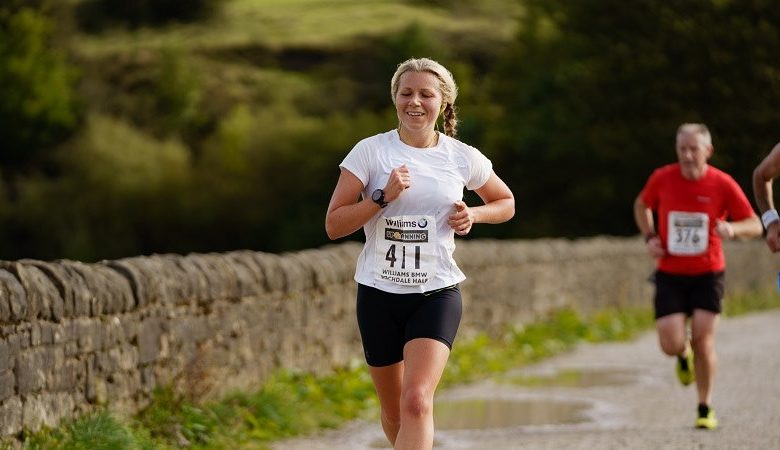 The deadline for entry is 3pm, Sunday, 1 October 2023.
Over 750 places have already been booked and more than 1,000 are expected to be taking part when the event returns on Sunday, 8 October 2023, 2 years after it was last held.
Councillor Janet Emsley, the council's cabinet member for equity, safety and reform said:
"It's great to see this event back on our calendar and to welcome runners to the borough again. This event attracts runners from right across the north-west and beyond and I also hope to see hundreds of people coming out to support them. It's a great opportunity to enjoy physical activity while seeing so much of our town, countryside and history at the same time.

"We've seen a big increase in sign-ups in the last few days but we're reminding everyone not to miss out and sign up before the deadline."
Due to ongoing restoration work at Rochdale Town Hall, the start and finish line will be located along the Esplanade towards Touchstones Rochdale, with all 3 routes slightly adjusted to ensure their distance is maintained.
The half marathon includes a loop of Hollingworth Lake.
There will be a Sports Village on the newly paved area at Rochdale Town Hall Square, with food and drink available as well as displays from title sponsor Williams BMW Rochdale, Sports Physio UK, Your Trust, Hopwood Hall College and JD Gyms.
Everyone who registers for the traffic-free runs before the deadline will pay £34.50 for the half marathon (£32 for club-runners) or £22 for the 10K (£19 for club-runners). The one-mile family fun run is £7.
Environmentally minded changes for this year include the official T-shirt being made from recycled plastic bottles – it's also a £20 optional extra rather than built-in as previous years, so the event can reduce wastage. All finishers will receive a medal, made from wood instead of metal as wooden medals use less energy and have a lower carbon footprint.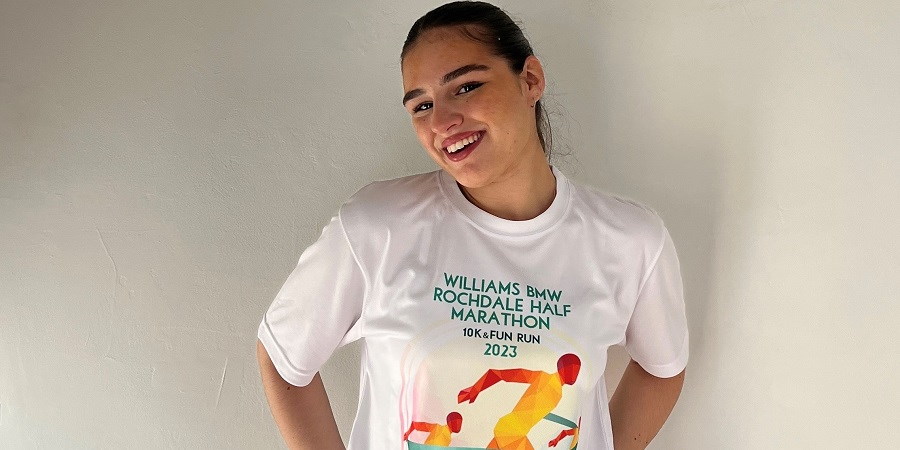 Rochdale resident Sofia Riley wearing the new official T-shirt. It's made from 9 recycled plastic bottles.
Jolly Josh, Maggie's Manchester and Springhill Hospice are the official charities for the event. You are welcome to run to raise money for one of those or another charity of your choice if you wish.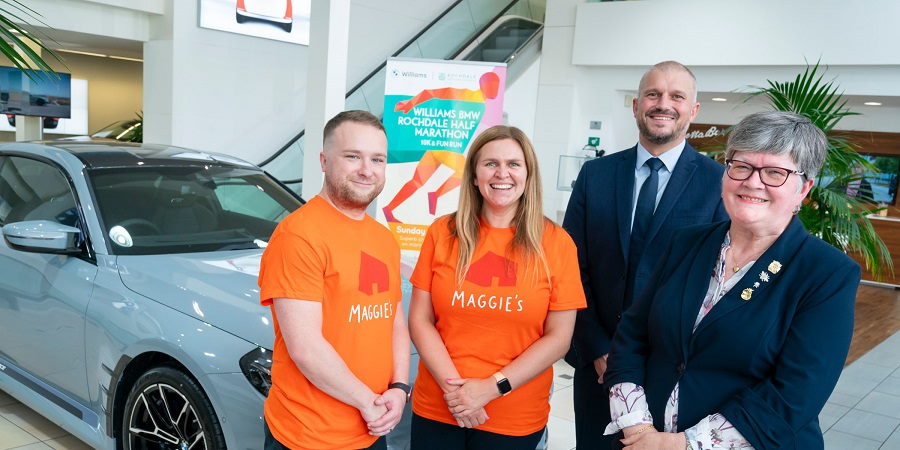 From left to right: Tom Hall; Laura Tomlinson; both from from Maggie's Manchester, one of the official charities; Councillor Janet Emsley; and Scott Cunningham, head of business at Williams BMW Rochdale.
The event is co-ordinated by Rochdale Harriers and Rochdale Triathlon Club, supported by Rochdale Borough Council.
You can also find the latest information about the event on the following social media channels: