Crime
Elderly woman falls victim to a distraction theft
Officers received a call on the afternoon of Wednesday 26 April 2023 to reports of a distraction robbery. The victim had drawn out £400 in cash from a bank, which had been put in an envelope and placed in her handbag.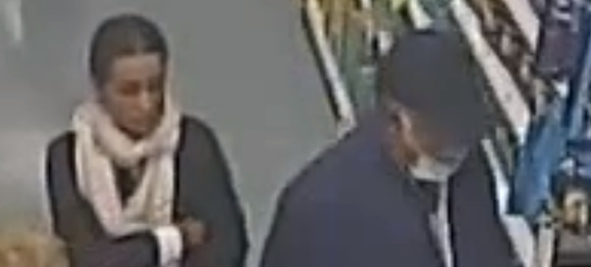 When queuing up in a local shop, it is believed she was approached and distracted by a man and a woman. She realised at the checkout that the envelope of money had gone from her handbag.
Police believe that the victim had been followed from the bank and specifically targeted. After following various lines of enquiry, they are now in a position to release this CCTV image and urge anyone who may recognise the man and woman to get in touch.
Anyone with any information is asked to contact 101 quoting log number 001941-26042023. Alternatively, information can be passed anonymously to the independent charity – Crimestoppers – on 0800 555 111.