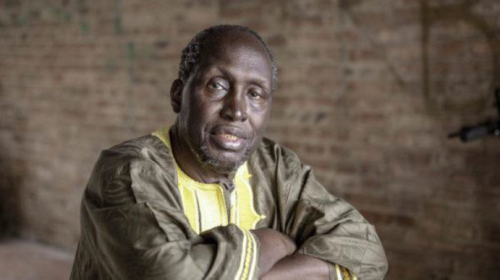 East Africa's leading novelist is to speak about the impact of colonialism and imperialism on his continent when he delivers The University of Manchester's annual Arthur Lewis Lecture.
Professor Ngũgĩ wa Thiong'o is a Kenyan author and academic who writes primarily in Gikuyu and who formerly wrote in English. Born in 1938 in the 'white' highlands of Kenya – the heart of the colonised landscape – the colonial regime shaped his family's life. His lifelong dedication as a scholar and activist has left an indelible mark on the global decolonisation movement, particularly for the African diaspora.
Since 1964, he has been honoured with numerous awards, honorary doctorates and prizes in recognition of his enduring efforts against the adverse impacts of colonisation. He is one of the few remaining scholars and activists whose work defines the grand eras of decolonisation of the African and global diasporic mind.
In a lecture entitled 'Language and normalised abnormalities in the world today', he will discuss the harms caused by imperialism and colonialisation, focusing on their lasting impact on native languages, African knowledge, memory, the environment and human rights.
The lecture will be followed by a conversation with Esther Stanford-Xosei, community advocate and international expert on reparatory justice, addressing African-centred solutions to these lasting legacies. The discussion will be chaired by Professor Gary Younge from The University of Manchester's Department of Sociology.
This event, coinciding with Black History Month, provides a unique opportunity to directly engage with the insights of BAME (Black, Asian, and Minority Ethnic) scholars, advocates, and activists on the harms of colonialism and how to recognise and overcome them.
The lecture will take place on Thursday 12 October from 6-8pm. Admission is free, but booking in advance is essential – to confirm your attendance, please book a ticket on Eventbrite.