Oldham
Derelict site brought back into community use and continues to GROWE thanks to Oldham Council support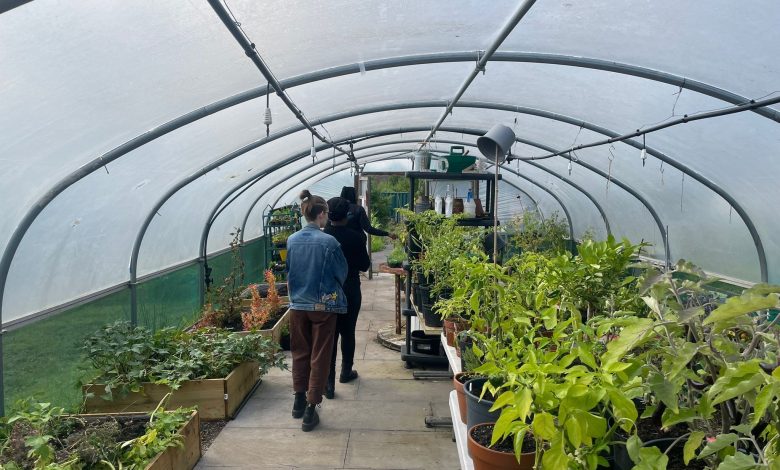 A new community growing and wellbeing facility has launched in Failsworth.
GROWE – Grassroots Oldham Women Enterprise – offers local people a place to meet, learn sustainable gardening skills, grow fruit and vegetables and support the environment.
GROWE is a partnership between Northern Lily Community Interest Company, which specialises in horticulture, and charity Support Action for Women Network (SAWN) who support the welfare of black and African women.
They expressed interest in taking over the former Oldham Council-owned Grassroots site in Failsworth, after it became vacant.
GROWE, submitted a business proposal to take on the site and it was accepted by the council. It included retaining the existing community food growing space and protecting an established orchard.
Ultimately the aim is for Northern Lily and SAWN to work towards an asset transfer so the site can remain as a real community asset.
Over summer groups from across Oldham visited and learned how to grow food and harvest fruit – giving them access to organic, locally grown produce at a time when household budgets are tight.
The project officially launched last month during the Great Big Green Week – a UK celebration of community action to tackle climate change and protect nature.
Rose Ssali, Chief Executive Officer of SAWN, said: "We are passionate about bringing people from all walks of life together in a positive way to boost their wellbeing in nature, learn how to grow food and live sustainably."
Victoria Holden, Director of Northern Lily, added: "Tackling climate change is high on our agenda, giving the community space and skills to grow food locally, whilst developing biodiversity on site helps towards this."
Councillor Amanda Chadderton, Leader of Oldham Council, said: "Oldham Council are committed to creating a cleaner and greener borough and projects like GROWE are a great example of how residents can come together and do their bit to help themselves and the environment.
"I'm really pleased we've been able to support GROWE on their journey, we wish them every success in the future and hope the project will carry on growing to benefit residents of Oldham."