Business
Customers should pick up the phones to cancel their reservations
Gusto, Italian restaurant chain, reopened nine of its chain, including Didsurb, and Cheadle Hulme, on July 6 for the first time in months.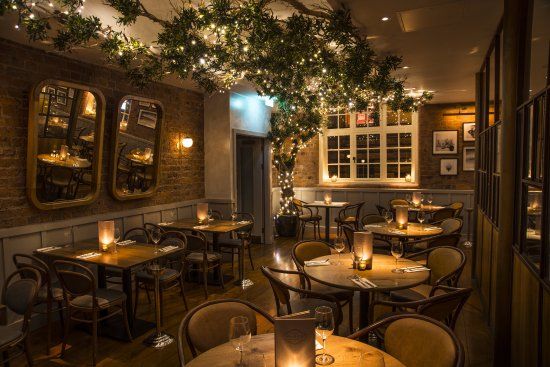 One of the managers at Gusto has solicited customers to call them for reservation cancellation because their jobs depend on it.
In Manchester, the restaurant group lost £6,000 on its reopening day because customers booked 270 dinners. Most customers didn't show up for their reservations without calling to cancel.
Antonia Lallement, sales manager at the Knutsford-based group, rebelled against the customers on Twitter, customers have to pick up the phone if their reservations or plans change.
She says: "If you book a table in a restaurant and don't plan on showing up, please cancel your booking. My job and millions of others depend on it. Yesterday, on our FIRST DAY back after months, we had 270 people no show. That's about £6k in lost revenue. Don't be a bell x."
"I don't think people know the effect of what they're doing, especially at the moment where we're operating at such a reduced capacity." added bu she believes that people don't know what they're causing especially when the capacity is reduced a lot.
The restaurant is getting people based on how many bookings they have, and they are paying salaries, so if the customers don't cancel their reservations, the restaurants must pay out of pocket.
In addition to these, Antonia said the customer's phone call is enough to cancel their reservations; there is not necessary to show a valid reason; they just have to pick up the phone.
She said that to cancel is so easy for customers, it takes just a few minutes, and added: "If you cancel in advance, that means there's a booking available for someone else that might want it."
But at this point, there is one more thing. People don't prefer to impose deposits ar credit card pre-authorizations on bookings.
She says: "We've always wanted to make it as easy as possible for people – we don't want to have to put those blocks up," she said because they just want people to have a good time.
Gusto has reopened its other sites on Monday, including in Liverpool, Heswall, Cookridge, and according to their plans, the rest of its restaurants will reopen later this summer.