Bolton
Councils use legal powers to prevent moorland fires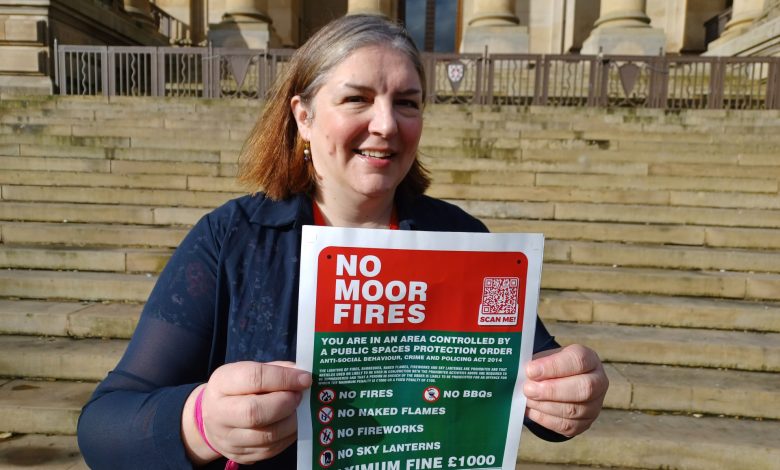 Public Spaces Protection Orders (PSPO) for parts of Bolton, Darwen and Chorley have been introduced and are now in force.
The new legal powers ban activities that carry a significant risk of causing wildfires – such as lighting barbeques, building or lighting campfires or camping stoves, lighting fireworks, or setting off paper sky lanterns.
Bolton, Blackburn with Darwen and Chorley councils have all adopted a PSPO, which together cover a large area of moorland including Winter Hill. Bolton's PSPO will last for three years, at which time the council can apply to renew it.
The PSPO applies to public open space, meaning any land or premises within the PSPO restricted area where there is public access or right of way.
It does not prevent residents living in the PSPO restricted area from, for example, enjoying a barbeque in their own garden.
Breaching the PSPO is a criminal offence and could result in a fine of up to £1,000.
Cllr Sue Haworth, Bolton Council Executive Member for Regulatory Services, said: "Wildfires on our moorlands are a danger to the public and to the natural environment which includes animals and birds.
"These fires can devastate farmland, cause air and water pollution, release large amounts of greenhouse gases and have a huge impact on residents, communities, businesses and tourism.
"Moorland fires are difficult to control. At the time of the Winter Hill fires in 2018, over 100 firefighters and more than 20 fire engines were tackling the blaze, supported by soldiers, volunteers from local mountain rescue teams and a helicopter from United Utilities.
"Bolton Council formally consulted on implementing a Public Spaces Protection Order to reduce fire risk on our moorlands, and I am pleased that over 90% of responders strongly support taking this action."
General Purposes Group Chair for Lancashire Resilience Forum (LRF), Chief Superintendent Wendy Bower, said: "Public Spaces Protection Orders are, in some instances, vital for keeping our communities, environment and wildlife safe from damage caused by humans.
"By putting in steps to prohibit activities that could cause wildfires, such as open flames, barbeques and camp stoves, we are able to mitigate and reduce the risks.
"Councils, fire and rescue services and the Environment Agency have worked collaboratively with colleagues in Greater Manchester to protect our moorlands and beautiful open spaces, enjoyed by thousands every year, so that they may continue to be enjoyed for years to come.
"A breach of a PSPO is serious and a criminal offence, so I would encourage residents and visitors to check the council website ahead of any trip to educate themselves on the new rules.
"By working together and adhering to these, we can dramatically reduce the risk of wildfire and environmental devastation, protecting our communities and ecosystem simultaneously.
"Thank you to all of our partners who continue to go above and beyond to keep  our town a safe place to be, visit and work."
Cllr Jim Smith, Executive Member for Environment at Blackburn with Darwen Council, said:
"The Darwen moorland wildfire in May 2020 – that was caused by a disposable barbecue – had a huge impact on local wildlife. Over 300 breeding birds were killed, endangered species were destroyed and the natural habitats for other species were also ruined.
"We know that the majority of people enjoy our moorland public space responsibly, and these people won't be affected by this PSPO.
"Together with Chorley and Bolton Councils, we are adopting this PSPO to prevent the small minority of individuals from committing anti-social behaviour with fire on our moorland that can cause serious devastation for our wildlife and habitats."
Councillor Peter Wilson, Deputy Leader of Chorley Council, said: "We are so lucky in Chorley to have vast areas of natural beauty to enjoy, and it is so important that we have measures in place to protect them.
"We have seen first-hand the devastation fires can cause which have lasting effects on our habitats and environment. 
"I'm pleased that all partners have been able to come together to put this Protection Order in place and that this area will now be safeguarded against fire risk in the future."
Details of the new rules are available on the Bolton Council website.