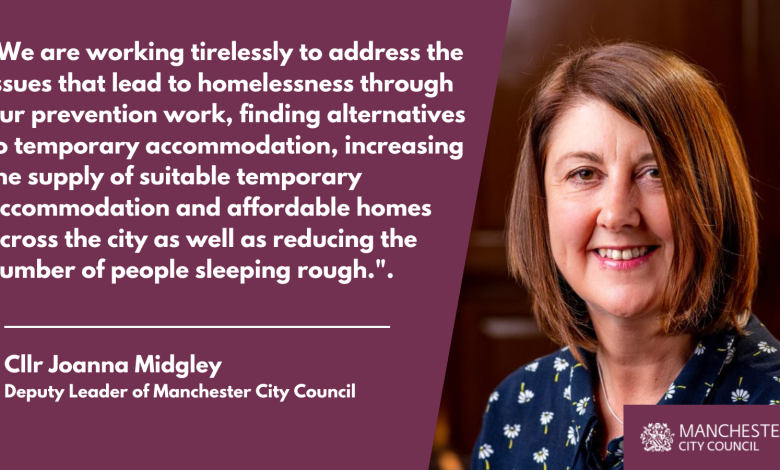 Councillor Joanna Midgley, Deputy Leader of Manchester City Council said:
"Homelessness remains a constant challenge in our city. We are facing a national housing and homelessness crisis.
We are working tirelessly to address the issues that lead to homelessness through our prevention work, finding alternatives to temporary accommodation,  increasing the supply of suitable temporary accommodation and affordable homes across the city as well as reducing the number of people sleeping rough.
We have said before that we can't tackle this alone and if for instance Government raised Local Housing Allowance to meet average rents across Manchester, many more rental properties would be affordable.
Against a backdrop of more than a decade of austerity, welfare changes, a pandemic and a cost of living crisis, the task is hard. But together with our partners we are determined to improve outcomes for people at risk of, or experiencing homelessness."