Wigan
Community champions celebrated at annual awards ceremony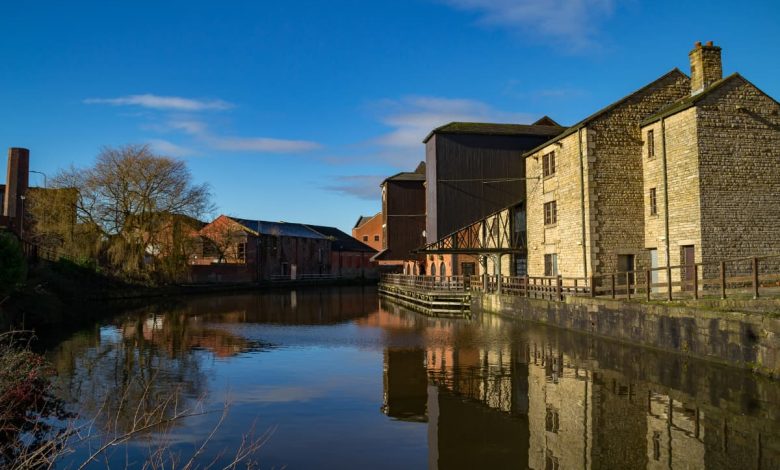 Dozens of local people have been recognised for their tireless efforts to improve the lives of their neighbours and communities at the third annual Our Town Awards.
Awards were dished out to the cogs who keep the borough's thriving voluntary and community sector moving, and to the unsung heroes who go above and beyond to quietly make a difference to the lives of those around them.
Unsung heroes like Tracey and Neil Barker, who have acted as a 'rock' providing support for their neighbour and nominator who, as a care leaver, was struggling to find her feet.
Brighter Better Orrell scooped the community initiative of the year award for their commitment to the local area and youngsters from Christ Church Pennington C.E. Primary school's eco club were crowned the borough's environmental champions.
Councillor Chris Ready, cabinet member for communities at Wigan Council, said: "Our communities are one of our strongest assets here in Wigan Borough and we're so proud that the community spirit which was so prevalent during the pandemic remains strong three years on.
"The atmosphere at the Our Town Awards is always absolutely buzzing, and this year was no different. It was fantastic to see so many of our community champions come together to celebrate their achievements and receive a well-deserved congratulations.
"Everyone shortlisted should feel incredibly proud of themselves."
The awards took place at the Edge in Wigan and were attended by hundreds of local people and groups.
Rising stars Nathan Kellett of Aspull Wrestling Club, Lizzie Sammut and fundraiser Erica Parkinson were all recognised in the young person of the year category.
Greenmount Projects were named business of the year for their commitment to community wealth building, and Dionne Doherty from Complete Kindness CIC in Tyldesley received the health and social care hero award.
Meanwhile, the Leader's award was presented to representatives from Wigan's branch of Survivors of Bereavement to Suicide (SOBs).
The Leader of Wigan Council, Councillor David Molyneux MBE, said: "Throughout the month of September, we marked the month of hope – a month dedicated to encouraging open conversations around suicide and encouraging hope.
"That's why it was so incredibly timely that this year's Leader's Award was awarded to SOBs, and it was an honour to present it to Lisa, Dianne, Noel and Janet who are so dedicated to supporting those affected by suicide.
"Encouraging hope is certainly something that the team at SOBs do."
 Full winners list:
Leader's Award: Lisa, Dianne, Janet and Noel from Wigan Survivors of Bereavement by Suicide (SOBs)
Environment champion: Eco club at Christ Church CE Primary School, and highly commended: Irene Thomson and Grow for Giving.
Community Initiative: Brighter Better Orrell, and highly commended the Baby Room at Spinners Mill, One House Aspull and Merly's Kitchen.
Neighbour of the year: Tracey and Neil Barker, and highly commended: Alan and Sandra Waters and David Smith.
Unsung hero: Keisha Lynch, and highly commended: Eddie Molloy and Sharon Mattin
Volunteer of the year: Susan Gaskell and Diane Bolton, Annie's Pantry, and highly commended: Elizabeth Costello and Barbara Lambert.
Business of the year: Greenmount Projects, and highly commended: JJH Builders, Colette Alexander from Alexanders Coffee/Luisco Chocolate.
Health and social care hero: Dionne Doherty, Complete Kindness CIC, and highly commended: Veronika Stevens.
School of the year: Britannia Bridge, and highly commended: Rowan Tree, Nicol Mere, St John Fisher Catholic High School.
Helping Hands Carers award: Peter Elliot, and highly commended: Graham White and Jutta Payton.
Young Person of the year: Nathan Kellett, with Erica Parkinson and Lizzie Sammut highly commended.