Oldham
Chief Executive to postpone retirement and remain for further two years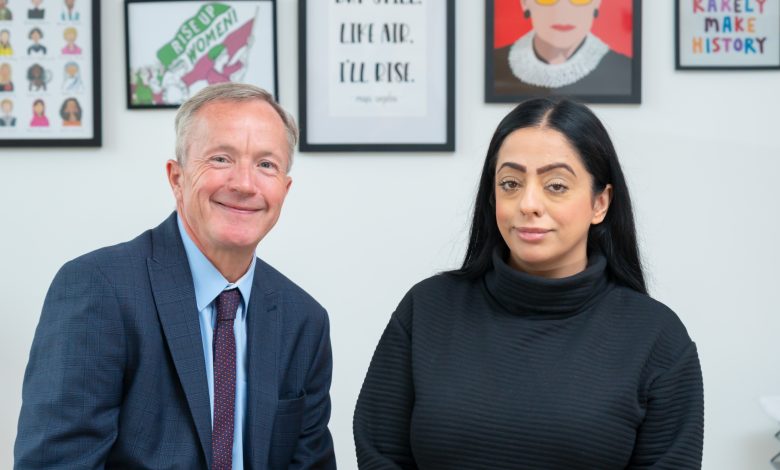 PLANS to recruit a new Chief Executive of Oldham Council have been halted.
This comes after the Council's cross-party Appointments Committee today unanimously gave their backing to current chief Harry Catherall remaining in post for a further two years.
Harry, who has been Chief Executive of Oldham Council since August 2021, had announced his intention to retire earlier this year and a recruitment process to find his replacement was underway.
However, following a meeting of the cross-party Appointment Committee this morning (Friday 22 September) members  have now unanimously recommended that he be appointed for a further two years from January 2024, with some changes to his working arrangements.
During those two years, work will take place to identify, train and develop a successor from within the Council.
Councillor Arooj Shah, Leader of Oldham Council said: "I am absolutely delighted that Harry will continue to lead the organisation, seeing through the delivery of the exciting plans and projects he has put in place since joining us in 2021.
"As you know, over the last few months we have been undergoing a recruitment process for Oldham's next Chief Executive. While we did have a good field of candidates, we felt the level of experience didn't meet the level of our aspirations and ambitions.  
"As a result Appointment Committee have this morning decided to halt the recruitment process at this stage and seek an alternative approach – a creative approach that we feel is right for Oldham, while also responding to and recognising the nationwide issues many organisations are having with the most senior recruitment.
"Happily I have had discussions with Harry and he has been delighted to agree to continue to lead the organisation as Chief Executive, with some changes to his working arrangements.
"His remaining in post provides us with strong officer leadership, continuity and stability while, at the same time, we can take the opportunity to identify and develop the future Chief Executive from right here in Oldham, over that two year period.  
"Harry has been asked to consider how best to do this over the coming weeks in anticipation of a Council decision on both his appointment and any further arrangements on 1 November.
"I'm incredibly excited about the future for Oldham Council and for the borough, and know that this decision puts us in the best possible position to keep driving forward our priorities, and improvements, at pace."
The Appointments Committee is made up of representatives from the Labour, Liberal Democrat and Conservative groups on the Council.
Today they unanimously agreed the proposal to keep Harry in post until 2026.
Harry, former Chief Executive of Blackburn with Darwen and St Helens councils, came to Oldham in August 2021 following a 40-year career in local Government. 
Starting as a 16-year-old apprentice, Harry, now 60, has undertaken a wide range of roles during his career, including leading high-performing children and adults social care services and overseeing large-scale public service improvement programmes.
Since joining Oldham he has led on significant developments for the borough, including the creation of a new Eton Star Oldham sixth form college; investment at Boundary Park for Latics and Roughyeds, and our huge town centre regeneration project, including partnering with developer Muse to create 2,000 new homes, a park and public space.