Bury
Bury Council Extends Support for Struggling Residents and Community Groups
During these challenging times, Bury Council is offering a range of assistance to individuals and households facing difficulties.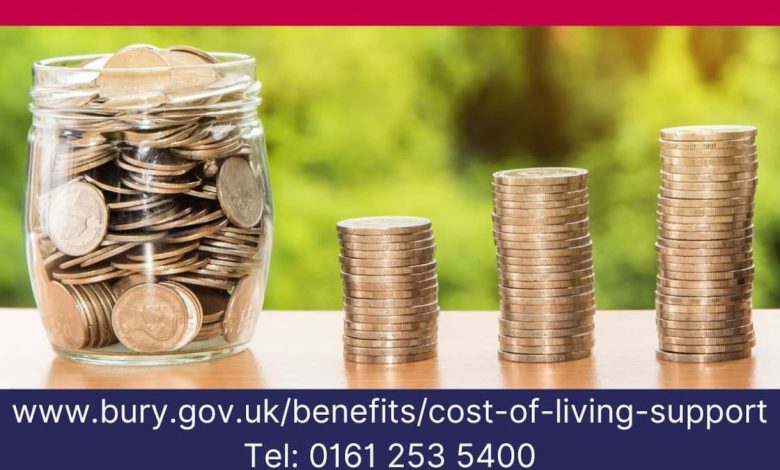 For those experiencing financial strain, the council provides support for food and fuel costs, helping vulnerable households to cope with essential expenses.
Collaborating with Bury Voluntary, Community, and Faith Alliance (Bury VCFA), the council has launched the Cost of Living Community Fund. This initiative aims to aid community and voluntary groups in their efforts to support vulnerable households within the community.
Furthermore, the council, in partnership with VCFA, offers a specific fund for groups working with veterans and cadets, reinforcing their commitment to supporting those who have served their country.
To address childhood hunger, all children in reception, Year 1, and Year 2 receive free meals at lunchtime through the Government's Infant Free School Meals scheme. From Year 3 onwards, free school meals are available to those receiving certain types of support.
For residents facing food and fuel challenges, the food and fuel payment scheme has been introduced. In just one month since its launch, the council has distributed £27,000 to 430 residents, focusing on vulnerable households struggling with these essential costs.
Applying for this support is straightforward through a simple form provided by Bury Council. Residents can qualify for awards ranging from £100 to £300 based on their financial circumstances, without the requirement of being on benefits.
Community groups working towards addressing issues like food and fuel poverty, financial and debt concerns, digital inclusion, childhood poverty, and well-being impacts can benefit from the Cost of Living Community Fund. Joint projects can apply for up to £5,000, while individual organizations can seek up to £2,000 in support.
Applications for the Community Fund are currently open, with the deadline for submissions set for Tuesday, 5th September 2023. A 'meet the funder' session is scheduled for Thursday, 10th August at 6 pm, providing groups with the opportunity to ask questions about the fund or explore potential collaborations.
To further support community groups involved with veterans and cadets, Bury Council and Bury VCFA have established a dedicated support fund. This fund, offering up to £2,500, aims to enhance opportunities for veterans and cadets to engage in local life, connect with peer networks, and overcome financial barriers. Additionally, initiatives focusing on mental health and wellbeing of veterans are encouraged, as well as schemes that boost financial resilience through skill development, retraining, or improved digital literacy.
Finally, the fund seeks initiatives that celebrate the crucial role of cadets and veterans within Bury's heritage, acknowledging their contributions to inspire future generations. With these initiatives, Bury Council continues to prioritize the well-being of its residents and foster a strong sense of community support.