Crime
Local News
Burnley man jailed for sex offences committed against four young females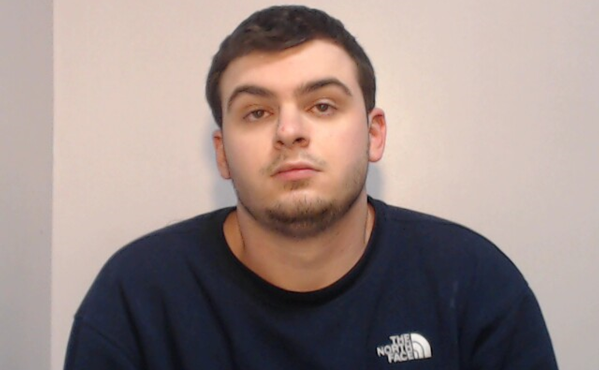 Steven Collins (26/06/1999), of Pink Street in Burnley, targeted four females, all under the age of 16, on public transport and at a supermarket in Ashton-under-Lyne.
He inappropriately touched, threatened and stalked the females, causing untold distress. Two of them managed to take photographs of Collins on their mobile phones, which led the police direct to him.
Appearing at Manchester Crown Court on Wednesday 19 October 2022, Collins was sentenced for three sexual assaults – offences he had pleaded guilty to at an earlier hearing.
He received seven years, six months imprisonment as well as a Sexual Harm Prevention Order (SHPO) for 10 years and he is on the Sex Offender's Register for life.
Detective Constable Victoria Eronini, of the Child Protection Investigation Unit based in Ashton, said: "This is a good sentencing result for all involved. What this man put these young females through is absolutely horrendous.
"I would like to commend the bravery and strength of the victims coming forward to report the sexual assaults. We know this can't have been easy and we are grateful for all of their assistance throughout the investigation.
"Without their help, a very dangerous man would still be preying on young females on the streets of Greater Manchester."
If you or someone you know has been raped or sexually assaulted, we encourage you not to suffer in silence and report it to the police, or a support agency so you can get the help and support available. Greater Manchester Police can be contacted via  101. In an emergency, always dial 999. Information about crime can also be shared anonymously via the independent charity – Crimestoppers on 0800 555 111.
– Saint Mary's Sexual Assault Referral Centre, Manchester provides a comprehensive and co-ordinated response to men, women and children who live or have been sexually assaulted within Greater Manchester. They offer forensic medical examinations, practical and emotional support as well as a counselling service for all ages. Services are available on a 24-hour basis and can be accessed by calling 0161 276 6515.
– Greater Manchester Rape Crisis is a confidential information, support and counselling service run by women for women over 18 who have been raped or sexually abused at any time in their lives. Call on 0161 273 4500.
– Survivors Manchester provides specialist trauma informed support to male victims in Greater Manchester who have experienced sexual abuse, rape or sexual exploitation. Call 0161 236 2182.