Crime
Local News
Barry Bennell: Pedophile former football coach
"Bennell ruined my boyhood dreams and took that away from me," one of his victims said.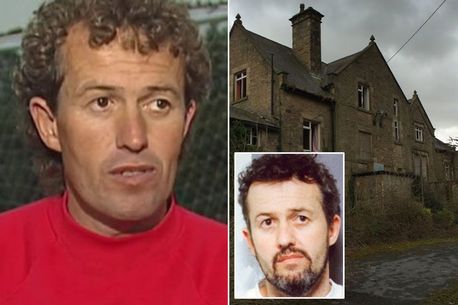 Barry Bennell, 66-year-old, was a former football coach. He admitted several sexual offenses against boys.
Barry Bennell was condemned to four years in prison for nine offenses against two little boys, and a judge described him as 'a parent's worst nighmare.'
Both boys were under the age of 16 when the crimes took place between 1979 and 1988.
Today (October 8), Bennell went on trial at Chester Crown via videolink from HMP Littlehey in Cambridgeshire; he had been found guilty of 52 child sexual offenses in 2018. Now he is serving a 30-year sentence.
He pleaded guilty to nine offenses, including six indecent assaults.
Four of his victims in court. Both men said the abuse had devastatingly affected their lives.
Both victims had wanted to be a footballer, but they have given it up.
"Bennell ruined my boyhood dreams and took that away from me," one of his victims said.
They sometimes used alcohol and drugs to escape sleepless nights, panic attacks, and relationship problems, the men said.
Judge Thompson told Bennell: "You had a respected position as a football coach for professional football clubs including Crewe Alexandra, Manchester City, and Stoke City.
"It was a position you grossly abused in order to use those boys as your sexual playthings."
"These were children whose parents trusted and respected you when you were, in fact, a parent's worst nightmare. That, I'm afraid, is your legacy, and changing your name will not change that.
"Whilst the complainants may not have achieved their dreams of becoming sporting heroes, they are heroes nonetheless," he added.
Bennell had been arrested in the USA in 1995 of sexual offenses against a little boy, and he had been condemned to three years in prison. In 1988, he was another condemned to nine years in prison because of several sexual offenses against boys. In 2015, he assaulted another boy, and as a result, he was sentenced.
According to Defending Eleanor Laws QC, Bennell has been condemned to a total of 49 years in prison.