Manchester City Centre
Piccadilly Gardens
Police
Appeal for Information in Ongoing Investigation of Post-UCL Final Disorder in City Centre
Authorities are continuing their investigation into the disorder that took place in Piccadilly Gardens following Manchester City's historic Champions League victory. In their efforts to gather crucial information, officers have now released images of 25 individuals they believe may be able to assist with their enquiries.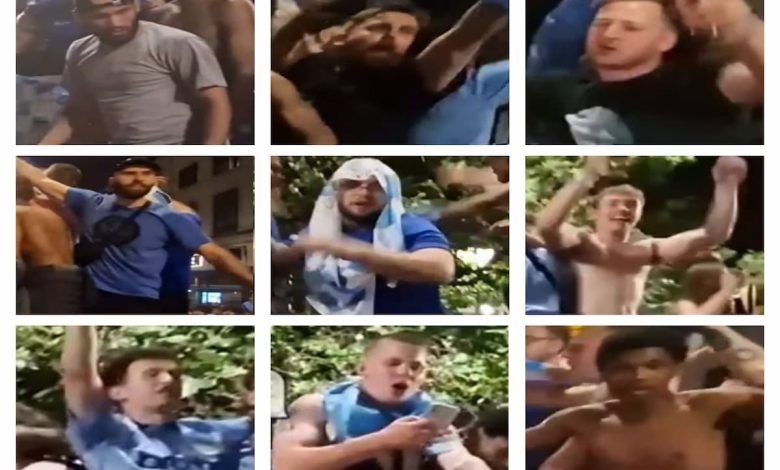 While the majority of fans celebrated the club's remarkable Treble victory in a respectful manner, a gathering of others in Piccadilly Gardens on the night of Saturday, 10th June, last month, resulted in unfortunate disturbances.
During the course of that evening, a police car endured severe damage when it was maliciously smashed. Furthermore, a police laptop was stolen and subsequently destroyed. Additionally, a bus stop was left damaged, and officers on duty faced bottles being thrown at them.
To aid their investigation into the incidents that occurred that night, the authorities have made these 25 images public, seeking cooperation from anyone who may recognize these individuals.
If you have any information that could prove valuable to the ongoing investigation, please do not hesitate to contact the police at 101, referencing crime reference number CRI/06A1/0019496/23. Alternatively, you have the option to anonymously report any relevant details to the independent charity Crimestoppers on 0800 555 111.
Additionally, information and reports related to this matter can also be submitted online through the official GMP website. Your assistance in this matter could contribute significantly to the progress of the investigation and help maintain a sense of safety and order in the city centre.