Local News
Manchester City Council
Acclaimed Author Cressida Cowell Inspires Manchester Pupils with 'How to Train Your Dragon
Young students at Chapel Street Community Primary School in Manchester had an exciting and enriching experience when acclaimed children's book author and former Children's Laureate, Cressida Cowell, paid them a special visit.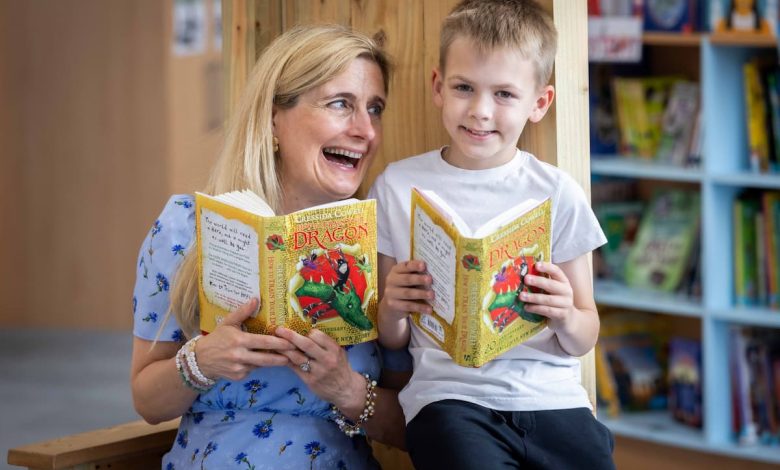 The purpose of her visit was to personally share the enchanting world of 'How to Train Your Dragon' with the eager pupils, while also shedding light on the journey of being an author.
Cressida Cowell, renowned for her immensely popular 'How to Train Your Dragon' series, had the opportunity to explore the school's newly established library. The library was thoughtfully stocked with a vast collection of fresh books, catering to children of all ages, providing them with countless avenues for literary enjoyment.
The event was thoughtfully organized by the award-winning Bramhall bookshop, Simply Books, which has a longstanding relationship with the school. They collaborated on the creation of the new library, aiming to foster a love for reading among the young minds.
During her visit, Cressida Cowell not only showcased the new library to the students but also engaged in an interactive session, where the pupils got the chance to inquire about the author's experiences and her captivating literary works. Cressida Cowell is currently celebrating two decades since the publication of her first 'How to Train Your Dragon' book, which has become a global phenomenon with millions of copies sold worldwide.
The city council also prioritizes the promotion of reading for pleasure among children and youngsters. The Read Manchester campaign, in partnership with the National Literacy Trust and other collaborations, endeavors to make thousands of free books available throughout the year to young readers. Additionally, it creates diverse opportunities for the youth to revel in books and the joy of reading.