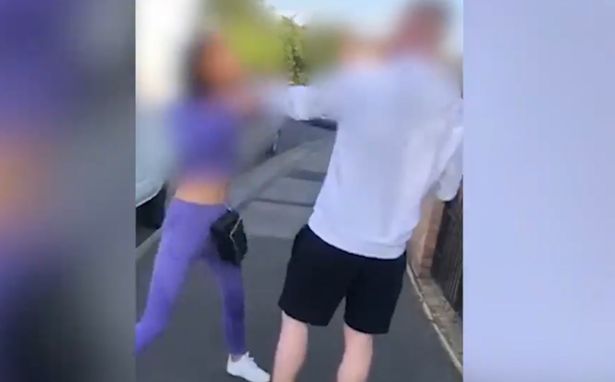 A man slashed a young woman's thumb with a knife in a terrifying attack in Tameside.
The attack in Hyde, Tameside, was recorded by a witness and then shared on social media.
There are two people, one woman and one man, on the video. The woman in a purple tracksuit is arguing with a man in black shorts and a grey top, the footage shows.
The attack ended in a matter of seconds. The woman shows her hand injury to the camera. Her hand is bloody, and her thumb was sliced off.
Greater Manchester Police says they have the footage of the attack and an investigation is underway.
"Police were called at around 6 pm on Wednesday, September 21 to a report of a stabbing in the Hyde area of Greater Manchester," police said.
"A man slashed a woman with a knife.
"The woman, aged in her 20s, was taken to hospital where she received treatment for a life-changing injury to her hand.
"Officers are aware of a video circulating online that purports to show this incident. Enquiries are ongoing to trace the offender," added.