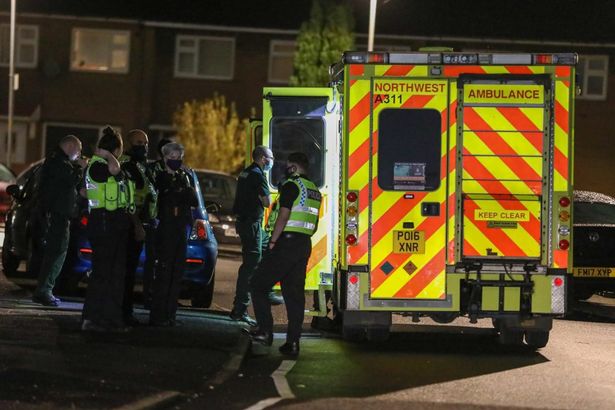 The teenage boy, 17-year-old, was stabbed in the back in Failsworth.
Police officers arrived upon the scene after they were called to Marlborough Drive at around 6.36 pm on October 21.
Police officers received reports of a boy had been stabbed.
The boy had been stabbed in his back, and he was hospitalized.
According to police statements, the boy's injures aren't life-critical, and he has also been discharged from the hospital.
Two boys, 16 and 14-year-olds, have been arrested on suspicion of the stabbing and assault.
Now, both boys have been detained for questioning by detectives.
A spokesperson from Greater Manchester Police said: "Police were called shortly after 6.35 pm on Wednesday, October 21, 2020, to reports of a 17-year-old boy being stabbed in Failsworth.
"The victim suffered stab wounds to his back and was taken to hospital for treatment. His injuries are not thought to be serious, and he has since been discharged.
"Initial enquiries suggest the incident happened at Brookdale Park.
"Two boys – aged 16 and 14 – have been arrested on suspicion of section 18 assault and remain in custody for questioning.
An investigation is underway.