Crime
Police
A Salford Man Receives 10-Year Sentence for Child Abuse and Exploitation in Global Sex Network
Benjamin Lancaster (born on 02/06/1990) from Charles Street, Swinton, Salford, has been sentenced to a decade and six months in prison for his involvement in abusing and communicating with children through a vast, international child sex network that he masterminded.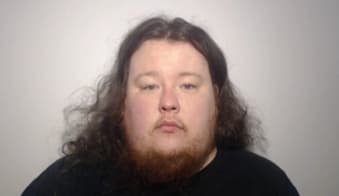 Lancaster was found guilty of rape, possession of indecent images, and arranging or facilitating travel for sexual purposes involving two victims who were both under the age of 16 at the time of the offenses.
In addition to his prison term, Lancaster will be registered as a sex offender for life and subjected to a Sexual Harm Prevention Order (SHPO).
During the trial, it emerged that Lancaster went by the self-proclaimed alias "Daddy Dominant Little Girls" (DDLG). The court heard how he claimed to be in a polyamorous relationship during the time of the crimes.
He scoured the internet for females to join his relationship and provided them with a list of rules they had to follow, dictating their bedtime, attire, social interactions, and sexual activities.
Acting as the dominant figure, Lancaster targeted vulnerable children, promising them a better life while coercing them to address him as "Daddy."
Lancaster's horrific activities came to light when a caregiver for one of the children discovered indecent images and videos in her online usage, leading her to report the matter to the authorities. Subsequently, Lancaster was apprehended at his residence in October 2021. Further examination of his phone and devices revealed inappropriate communications with children from various parts of the world.