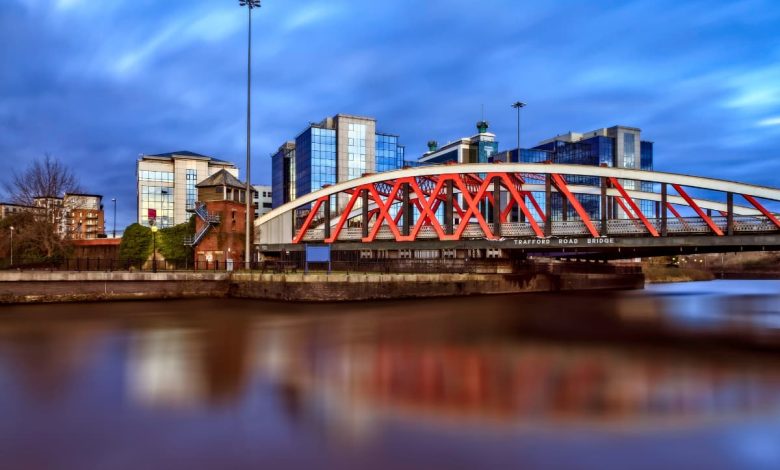 Two Merseyside Councils have joined Tameside, Rochdale, Stockport, and Trafford in becoming partners in the public sector shared procurement service, STAR Procurement.
St Helens Borough Council and Knowsley Council are the latest to sign up to STAR which has saved nearly £50 million of taxpayer's money when procuring a wide range of supplies and services for its Councils since its establishment in 2014.
As from this month, STAR procurement will operate pan-regionally driving collaboration, value for money and securing social value across Greater Manchester and Liverpool City Region. 
STAR have been working closely with Knowsley and St Helens Borough Councils in recent months and are ready to hit the ground running.  On Monday we had the pleasure of formally welcoming the new team members from Knowsley and St Helens and have already got to work on delivering for all six partners.
STAR offers key benefits for all partners:
Economies of scale and savings through greater collaboration
A high performing procurement service
Strategic leadership and support
A promise to drive social value and local spend
Better recruitment and retention through 'Grow Your Own' policy, dedicated training and investment in staff 
A spokesperson for Trafford Council said: "We are delighted to welcome St Helens Council and Knowsley Council procurement colleagues to the STAR Procurement team. Our STAR team have already achieved some strong results and we are excited for the future with our two new partners on board. Procurement is all about finding the best ways to boost local economies and asking our suppliers to be socially responsible when they do business with the public sector."
Lorraine Cox, Director of Procurement at STAR, said she is delighted that the two Liverpool City Region Councils have now joined STAR.  She said: "We are really looking forward to working with St Helens and Knowsley Councils and the wider region. STAR has proved to be successful and highly performing and now with six Councils in the partnership, we can move forward together to deliver an even bigger impact.
"We will be spending the next few months mobilising and getting ready to 'go live' with the six-partner STAR. This is a great opportunity to show our two new councils how we can deliver excellent services, secure value for money, drive greater collaboration and create opportunities to businesses and communities within our regions."
To find out more about STAR Procurement, see the website :