Crime
A man attacked his partner and harmed their dog
He was rageful when he came home, and he sanguinarily attacked not only their dogs but also his partner.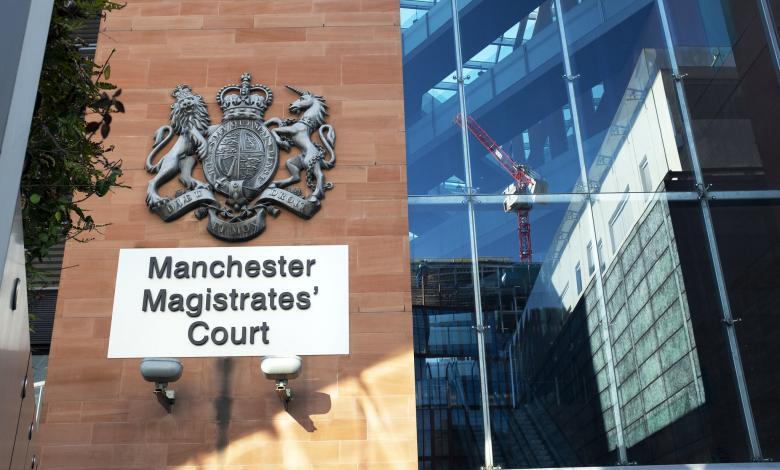 A man attacked his partner and punched their dog 20 times.
A. S. had been celebrating with workmates, and he returned to their home in Trafford in the early morning hour and was heard shouting by his girlfriend while she was trying to sleep upstairs.
First of all, she waited for the voices to stop, but eventually, she decided to go downstairs to ask what the problem was.
She didn't want their daughter, only four years old, to wake up, so she said to be quiet, but he said: "I don't give a f**k."
He started attacking her to face and body. The horrible attack took 30 minutes, and then their American Bulldog started to barking and gowling at Smith, then he punched the dog 20 times.
Lucy Garside said that Smith and her partner had been together for eight years.
According to the witnesses, the day before the attack, Smith had been out drinking from 6:30 pm on 18 January.
Ms. Garside, witnesses, said that his partner went to bed at 12:30, but he wasn't home, and then she woke up at 2:30 because he was shouting out downstairs.
"He was shouting saying things that didn't make sense like 'k******d' and 'come on then.' added.
She had to leave him alone until he stopped shouting because he was drunk, and the child was sleeping. The noisy clamor took a few minutes.
"He then said 'call the police before something happens' and continued to shout really loudly." Ms. Garside added.
She returned upstairs to call the police, but the man followed her and attacked her before the woman picks up the phone.
She returned downstairs to protect herself from him, but he followed her and continued to hit her face and body, Ms. Garside said.
"The dog could see what was going on and was growling and barking at him because of the assault."
After that, he began to hit and punched the dog 20 times. After all of this, their child woke up, and the little girl could see what was going on.
R. L., his defense lawyer, said that Smith couldn't remember in detail about the day, he was distraught, and he pleaded guilty, He added that he was a perfect person, and his remorse was real.
Smith was fined by the court, including a Building Better Relationships program, and then ten rehabilitation activity requirement days and 80 hours unpaid work.
He also had to pay £175 for court costs.