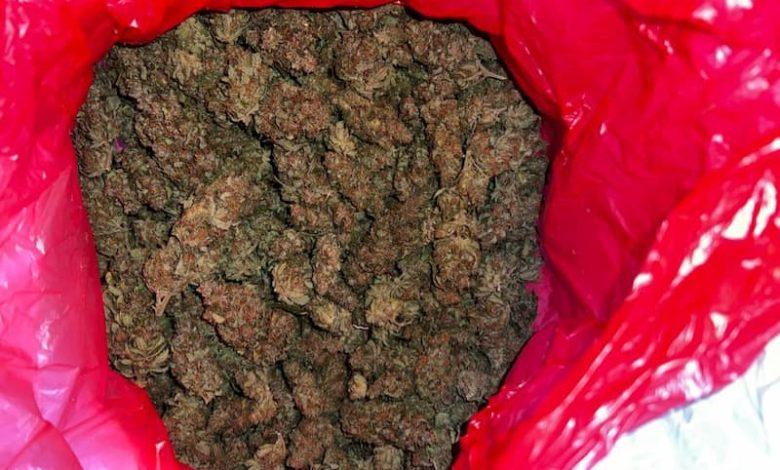 Neighbourhood officers in Crumpsall executed a warrant this morning (28 September), after approximately a kilogram of cannabis was intercepted en-route to an address from abroad.
The warrant was conducted on Peakdale Avenue after the drugs were intercepted en-route to a property. The work forms part of Operation Concept, in which GMP works in conjunction with colleagues in the Border Force to stop illegal products from reaching the streets of Greater Manchester.
During a search of the property, officer recovered a large amount of cannabis, along with class C drugs, scales, packaging, and other drug paraphernalia.
The street value of the cannabis was estimated at approximately £3,000.
A 40-year-old man was subsequently arrested on suspicion of possession of a class C drug, possession with intent to supply cannabis, and unlawful importation.
Inspector Antonia Jackson, from Greater Manchester Police's Manchester district, said: "We are committed to investigating all reports of criminality that come into us, and we work closely with other partners to ensure we are doing the best work possible.
"Today's warrant had a positive outcome, but it also acts as a reminder that we will investigate and act upon any intelligence that comes into us. Anyone we suspect of being involved in criminality can expect a knock at the door from us.
"I would ask anyone with concerns about anything in their area to please get in touch. You can meet us at a local PACT meeting, report information on our site, or contact Crimestoppers, anonymously, on 0800 555 111."